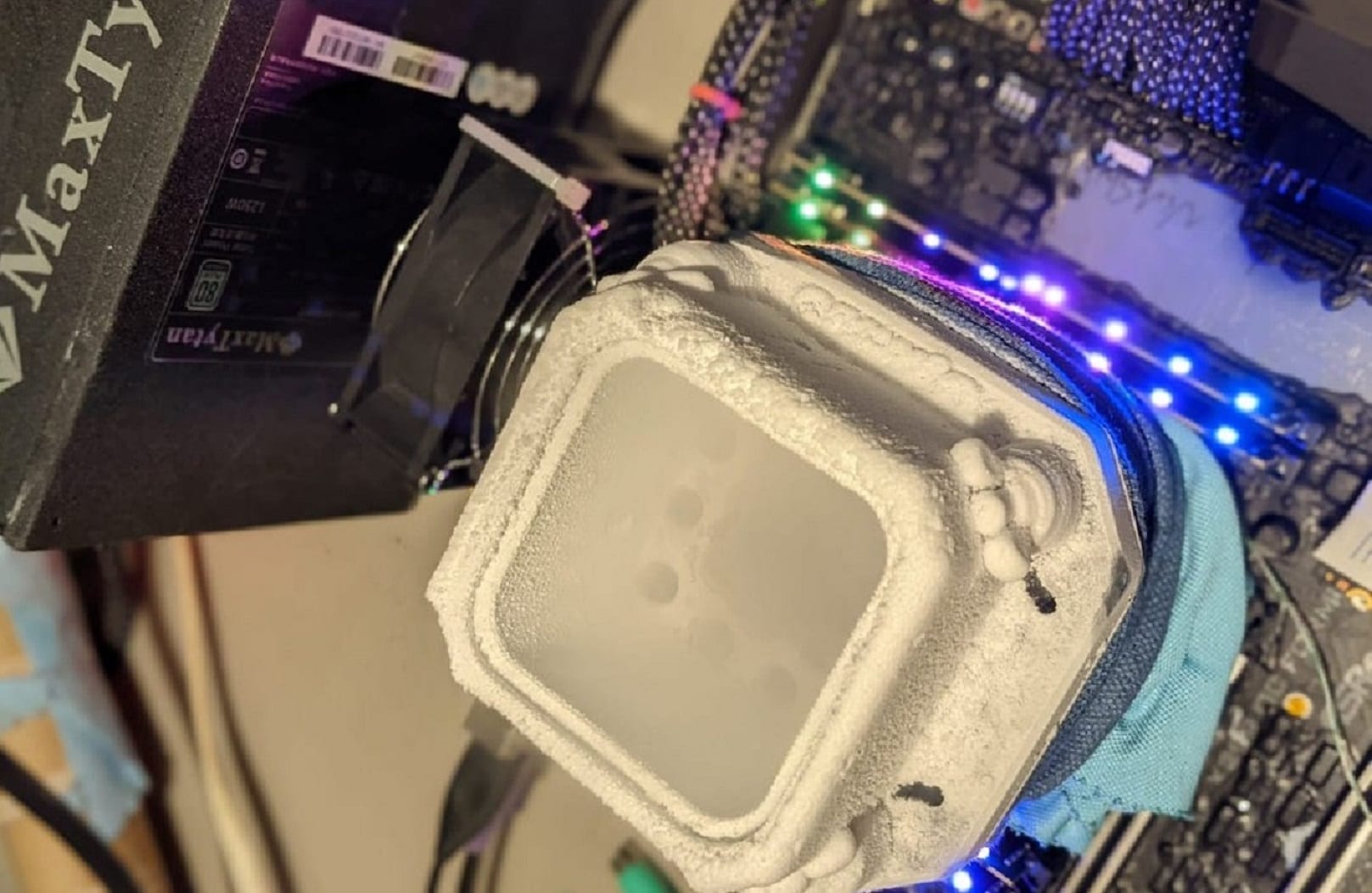 Frankly speaking, after almost half a year of calm, it seemed that the American overclocker Splave had already forgotten about his favorite socket LGA2066 and would no longer return to mastering this platform, preferring the relatively new LGA1200 and AM4. However, today on the main page of the overclocking database HWBot, a fresh result of the American appeared, in which the Core i9-10980XE chip and almost the eternal companion of the enthusiast – the ASRock X299 OC Formula motherboard appeared.
Splave armed himself with liquid nitrogen, overclocked the Core i9-10980XE processor to an impressive (for such a multi-core chip) frequency of 5877 MHz (+ 95.92% to the base), and was able to successfully complete the popular Cinebench – R20 benchmark with a score of 13761 points:
These indicators correspond to the first place in the rank of the Core i9-10980XE processor, as well as gold in the 18-core rank.
The Splave test setup consisted of the following components:
Motherboard – ASRock X299 OC Formula;
RAM – 4 x 8GB G.SKILL RoyalZ F4-4400C16-8GTRS
Power supply – Enermax Maxtytan 1250W.
Source: Result page on the HWBot website