The American overclocker really did not abandon Core i7 7740X and two days later he made us happy with a new record. This time Splave managed to pass wPrime – 1024m at a processor frequency of 7055MHz.
Total: 1 minute 28 seconds and 781 milliseconds, which brought the enthusiast first place both in the Intel Core i7 7740X processor rank and among all quad-core CPUs.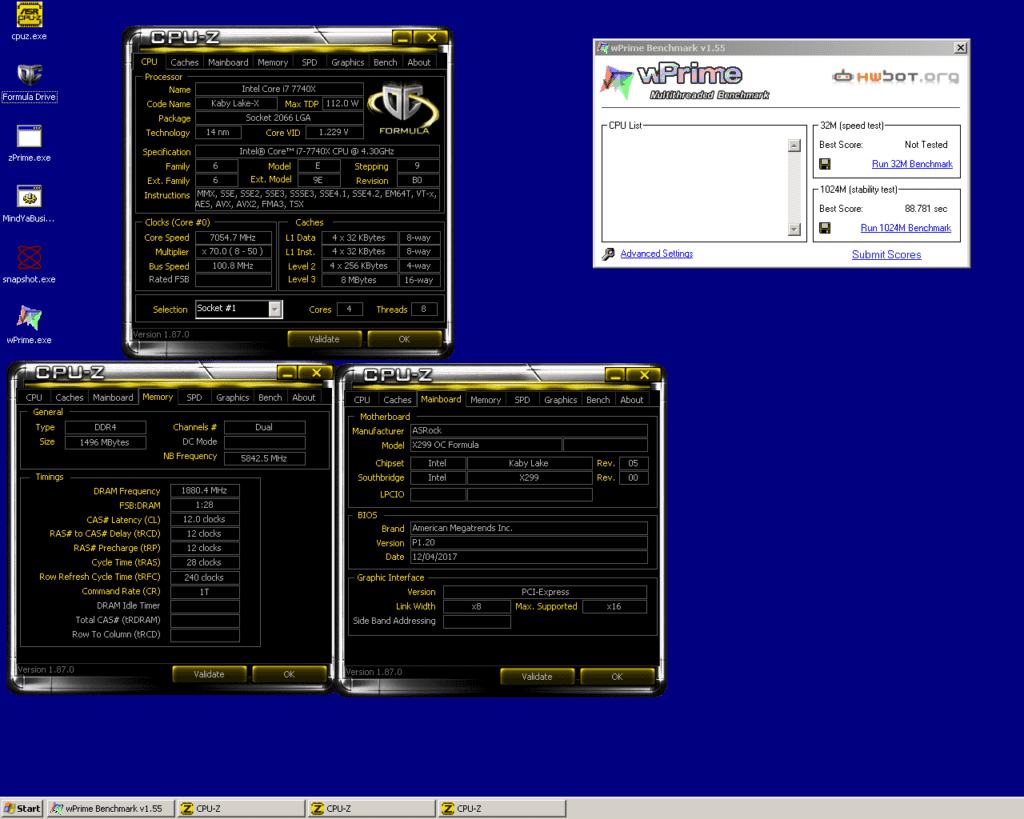 The test setup did not undergo any changes and consisted of a scalped and cooled with liquid nitrogen Core i7 7740X processor, an ASRock X299 OC Formula motherboard, a memory kit consisting of two 8GB G.Skill F4-4133C19-8GTZA strips, and an Enermax Maxtytan 1250 watt power supply.
As I expected, the result two days ago was just the beginning. So today – this is only the second result and much more awaits us further from Splave.
Source: Result page on the HWBot website