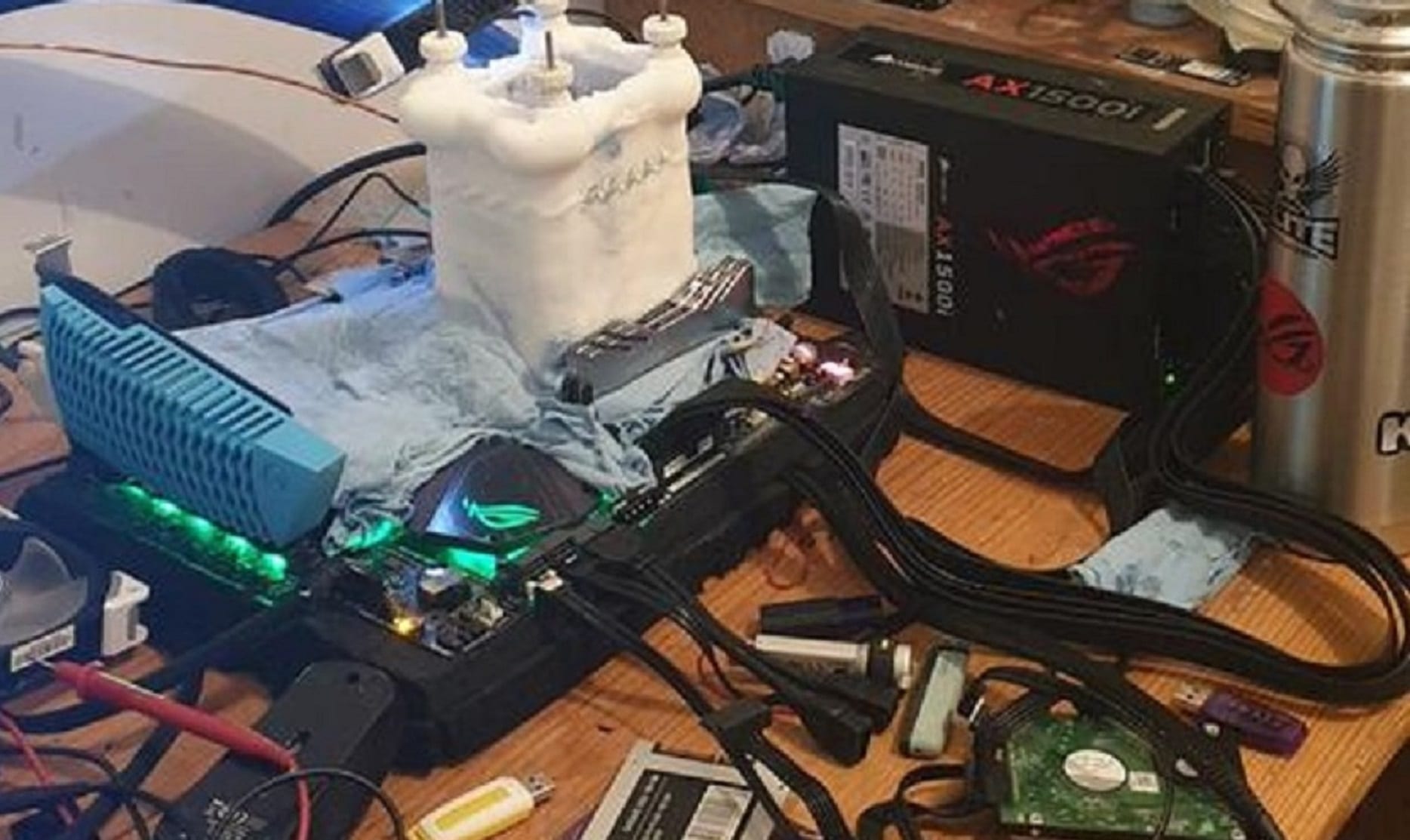 The era of dual-core Core i3 processors has passed for a long time, and at the moment, their performance is hardly enough for the adequate functioning of most games and professional programs. However, among the seventh generation Intel four-thread processors, there was one extremely entertaining specimen with the model number i3-7350K. This chip differed from its 2-core, 4-thread counterparts in the Skylake architecture with an unlocked multiplier, thanks to which it gained quite a lot of popularity among overclockers.
Today the rank of the above-described processor has been replenished with a very significant result of the Frenchman Rady. Using liquid nitrogen, the enthusiast was able to overclock the Core i3-7350K to an impressive frequency of 6580 MHz and set a record in the increasingly popular Cinebench – R20 discipline:
The Frenchman's test setup looked like this: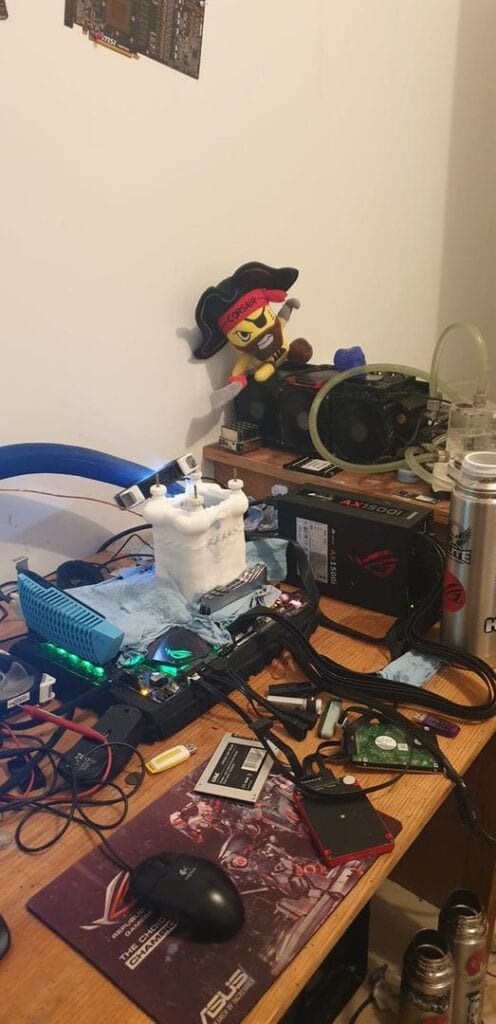 And consisted of the following components:
Motherboard – ASUS ROG Maximus IX Apex (BIOS version 0906);
RAM – 2 x 8GB GALAX OC LAB;
Video card – GeForce GT 710;
Power supply – Corsair AX1500i 1500W (CP-9020057-EU).
Source: Result page on the HWBot website