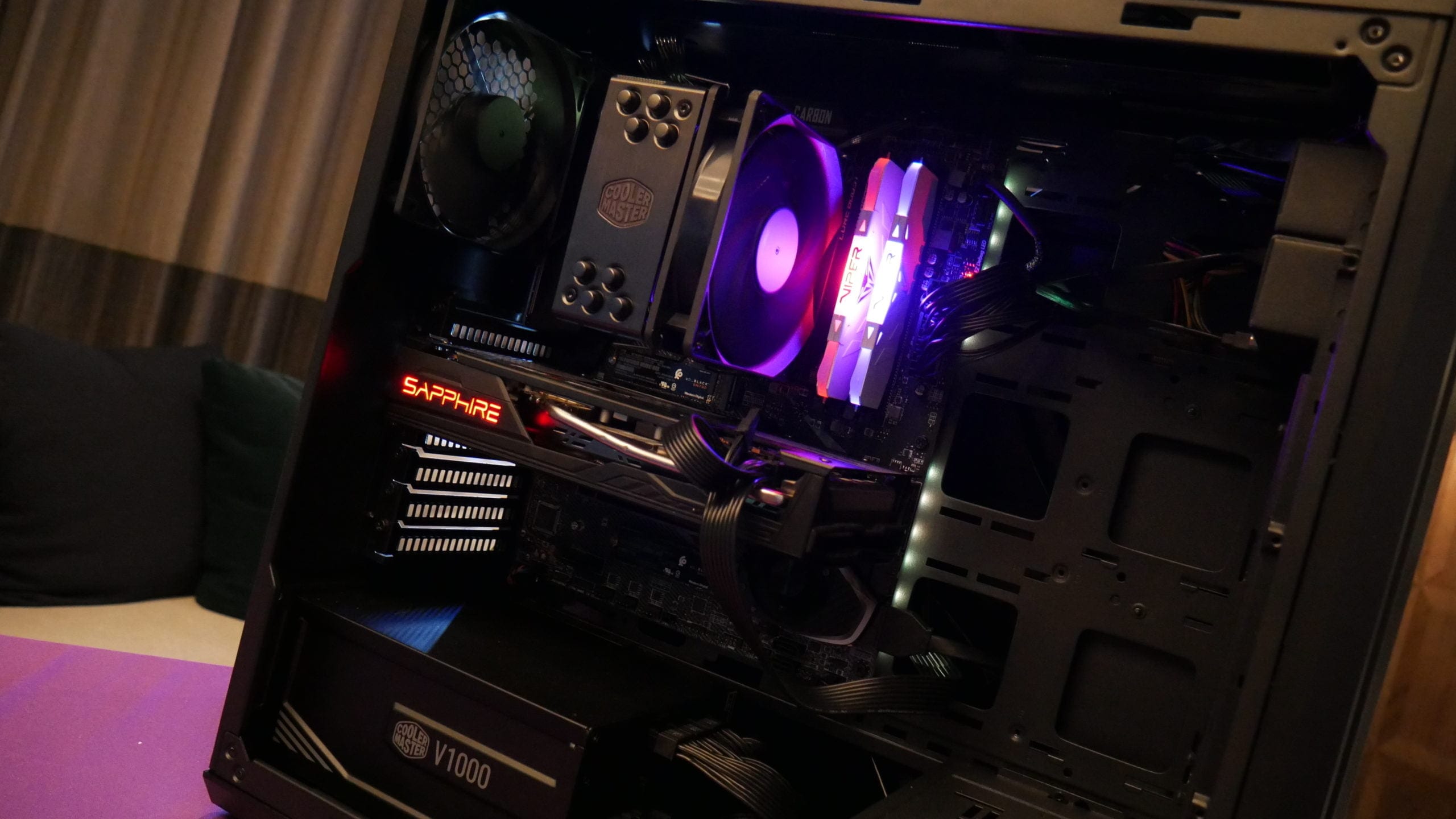 At the recent CES 2020, Cooler Master announced several new products and updates for a couple of old ones. 
Let's start with the cooling system for the MasterAir G200P processor. This low profile cooler is designed for installation in personal computers using small form factor chassis.
The G200P uses a 92mm fan that covers the top of a fairly compact aluminum heatsink. Thanks to this design, this cooling system will be able to effectively remove heat not only from the processor itself but also from the power supply circuits of the motherboard.
Next comes an update for the incredibly popular CO for the CPU Hyper 212 EVO.
Cooler Master made the right decision and replaced the old fan with the SickleFlow V2, and, what is more important, changed the mounting bracket:
It is not yet clear how much the new mount will be more effective than the old one, however, from my own experience I can say that the current version is not particularly convenient and practical.
The next update touched upon the SickleFlow fan sounded above.
SickleFlow case fans have been slightly redesigned: To reduce the noise generated by the fans, Cooler Master has improved the design of the blades and also improved the bearing mechanism. SickleFlow 120 fans will be available without lights, with red light, blue, and RGB and ARGB versions.
And finally, Cooler Master has introduced liquid cooling systems for MasterLiquid ML120L and 240L V2 central processors:
A distinctive feature of the LSS of the announced series is a new double-chamber pump of the 3rd generation and an increased sieving surface area. These improvements, when combined with the new SickleFlow V2 fans, should bring tangible improvements in heat dissipation efficiency.
Source: WccfTech