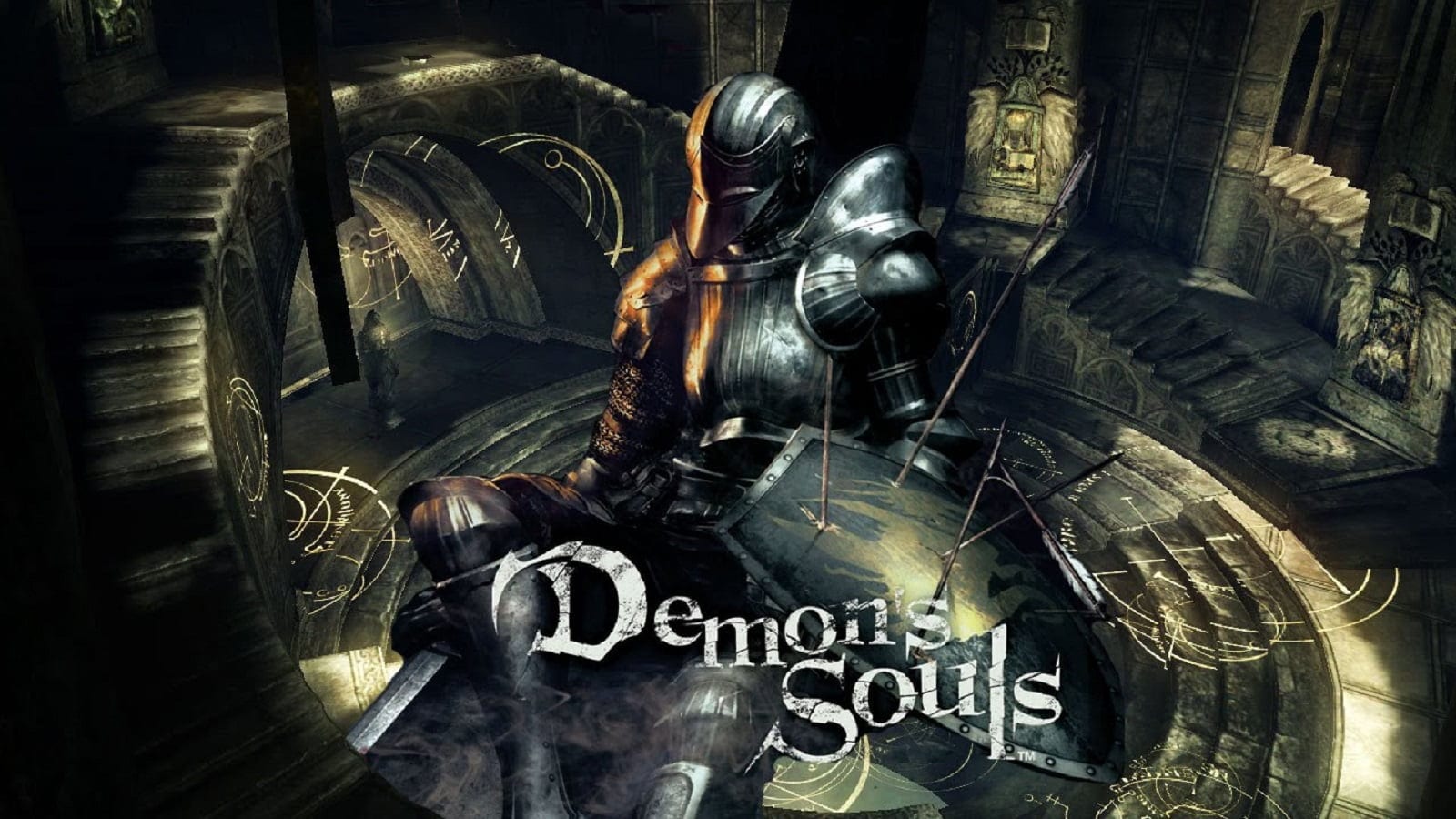 In order to play the Demon's Souls – an immortal masterpiece of the From Software studio, you will need a version of the RPCS3 emulator at least v0.0.8-9510-3cc42c1b. This and the previous version numbered v0.0.8-9430-1abdee24 that brought significant improvements in the performance of the RPCS3 emulator and, in general, made it possible to enjoy Demon's Souls (and not only) even on processors without TSX support. Although in the case of Demon's Souls, processors with TSX support (AMD Ryzen or Intel Core 5000 (Broadwell), in theory, Xeon E5-2600 v4 (Broadwell) chips are also suitable) are really necessary for a more or less comfortable game.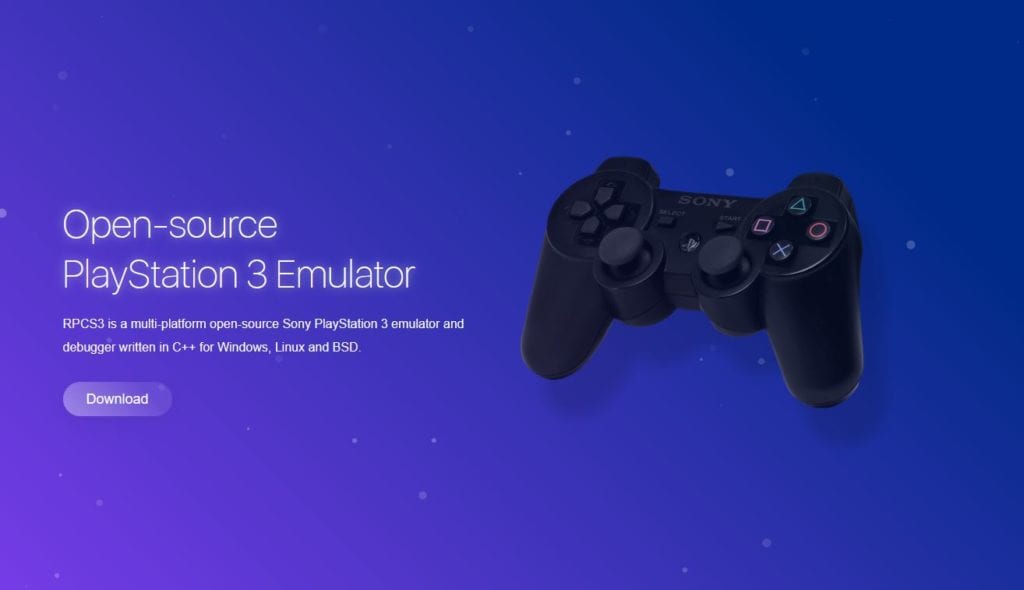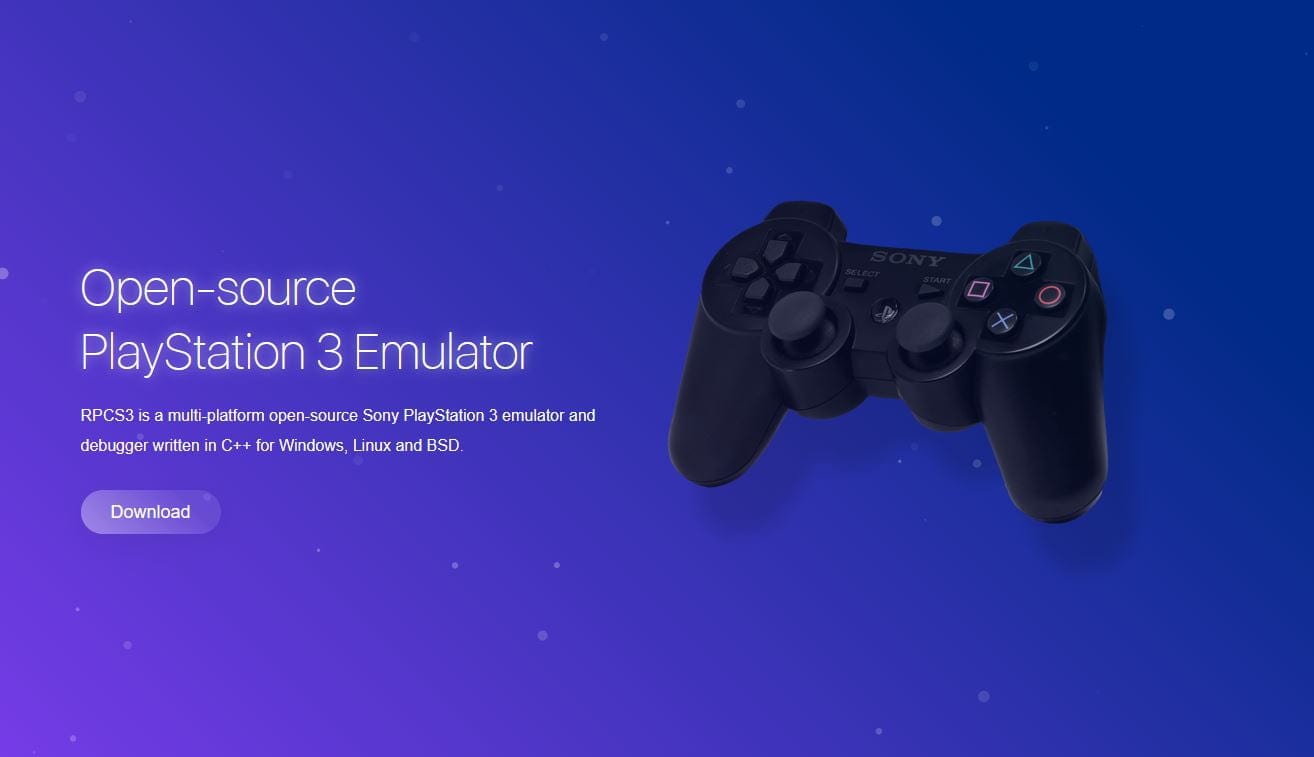 You can download the latest version of the emulator on the official website of the developers.
For example, in the Boletaria Palace location on chips without a TSX instruction, frame rate drops to 10-15 are often observed.
But let's move on to the program settings. In order for Hidetaki Miyazaki's game to display normally, you should configure your emulator as follows: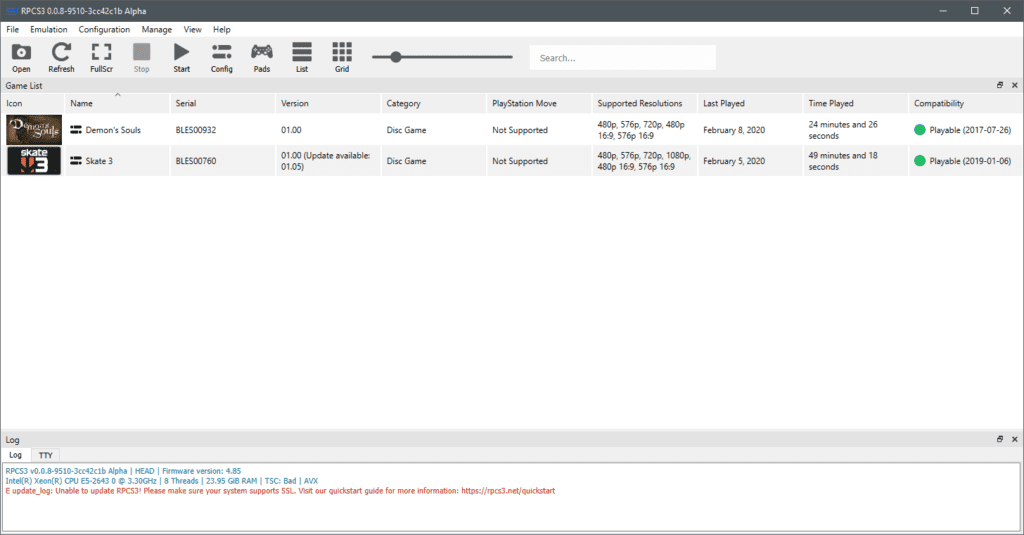 CPU
You don't need to touch anything in the CPU section. The only thing I would like to add at this stage is that in some cases, on old CPUs, first, second, and third-generation Core processors, you can slightly increase performance by disabling Hyper-Threading technology in the motherboard BIOS.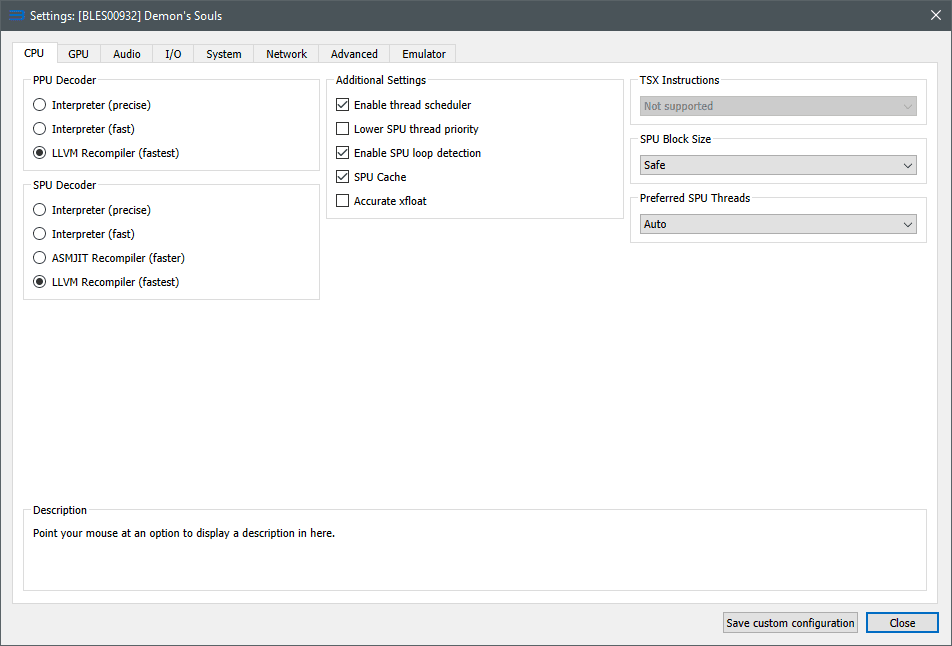 GPU
In the GPU settings, change the render type from OpenGL to Vulkan, and if your video card is the same or better than NVIDIA GeForce GTX 1050 Ti, or AMD Radeon RX 560, then increase the Resolution Scale to 150% (1920 × 1080 resolution), or higher.
If your video card does not support Vulkan, then most likely you will not be able to get an acceptable FPS.
Also, if your graphics card is relatively weak (GeForce GTX 1030 or Radeon RX 550), try lowering the Resolution Scale to 75% (960 × 540 resolution).
In addition to all of the above, be sure to check the "Additional Settings" column on the "Write Color Buffers" parameter, otherwise you will get a black screen at the time of the gameplay itself.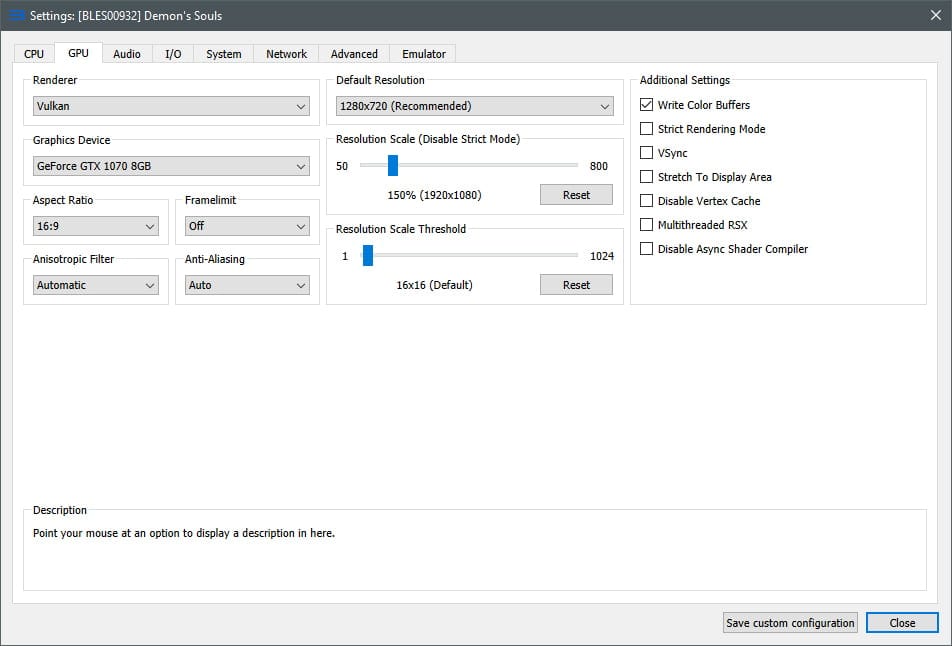 AUDIO
Specifically on my processor (Xeon E5-2643), mute in the game brings about 5-10% performance, but, in general, if your chip supports TSX technology and has 6 or more cores, then you should not mute the sound.
In other words, leave the Audio tab unchanged. For an older CPU, try setting the "Audio Out" setting to "Disable Audio"
But in general, the sound in DeS can sometimes "lag" even on powerful chips, so try playing with the "Audio Buffer Duration" parameter if something doesn't suit you.
In Demon's Souls, MSI Afterburner's monitoring does not reflect real FPS, but everything is fine in the Nexus.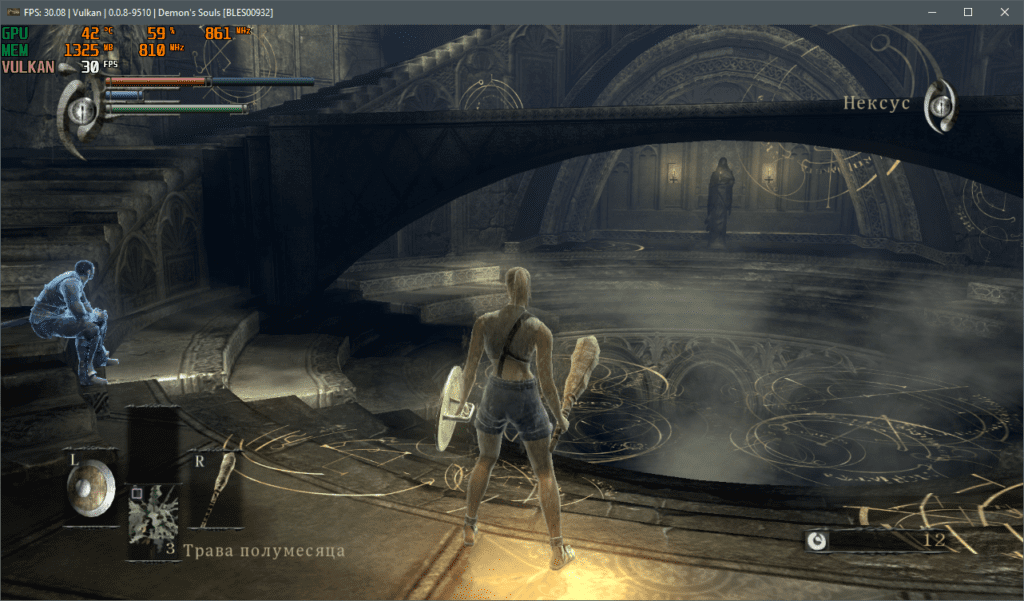 But in Boletaria Castle on my Intel Xeon E5-2643 processor, there are unpleasant drops of up to 10-15 frames per second. On more modern chips like AMD Ryzen 1000/2000 or Intel Core 7000/8000, you can count on the minimum values ​​of 15-20 FPS.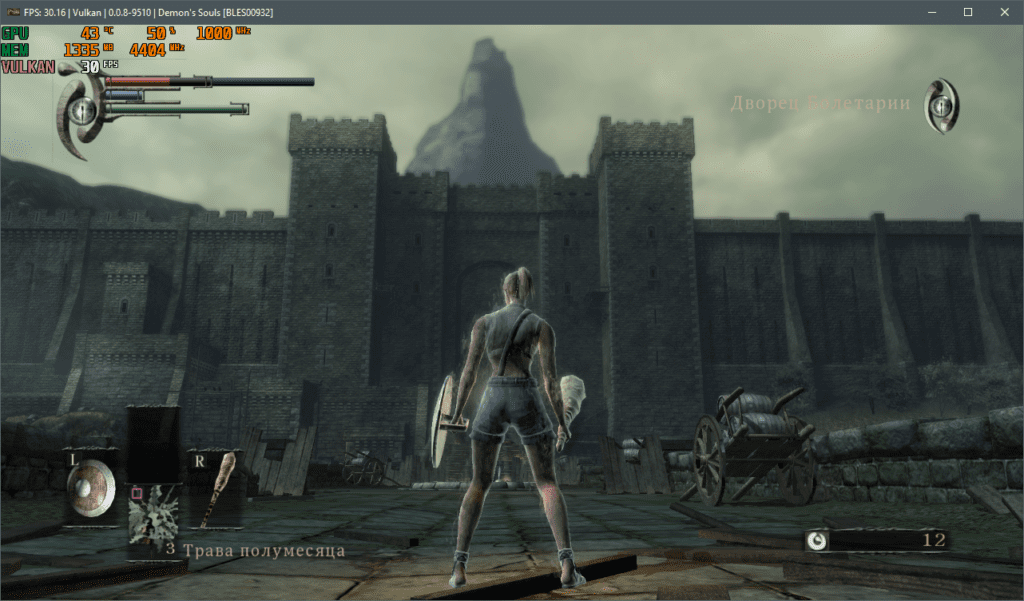 And on the current Ryzen 3000 and Core 9000, you will not have any problems at all with the passage of Demon's Souls.
As soon as the RPCS3 emulator is updated to a more recent and most importantly optimized version, I will try to update the manual, if necessary, of course.
Test the settings and describe your results in the comments below, and ask your questions.