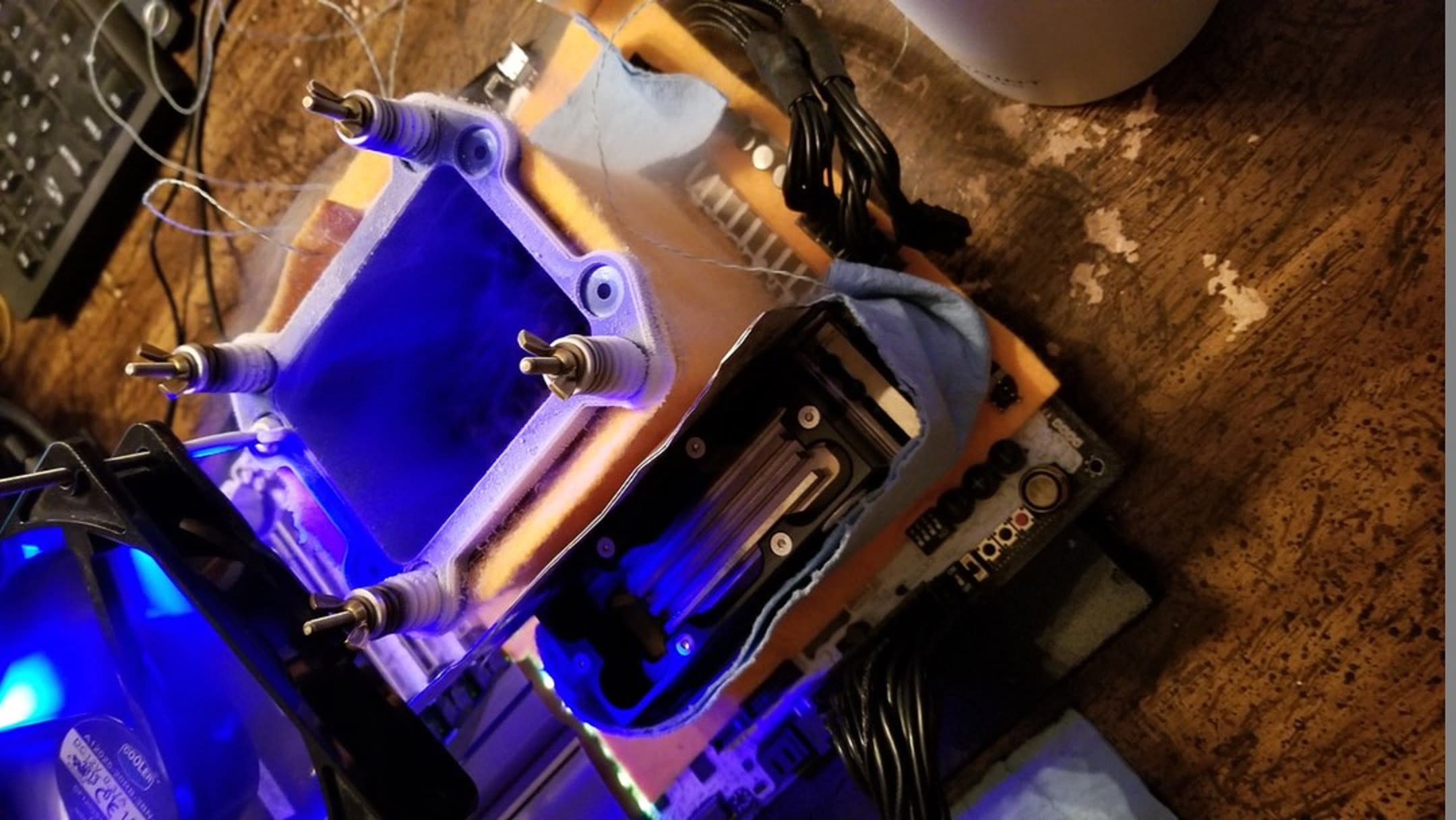 American enthusiasts are seriously working on overclocking processors in the new year. Just recently, a stunning record in the 8-core processors' ranks thundered, set by the overclocker under the pseudonym Splave, and then, a day later, his compatriot bigblock990 scored gold in the 4-core ranks: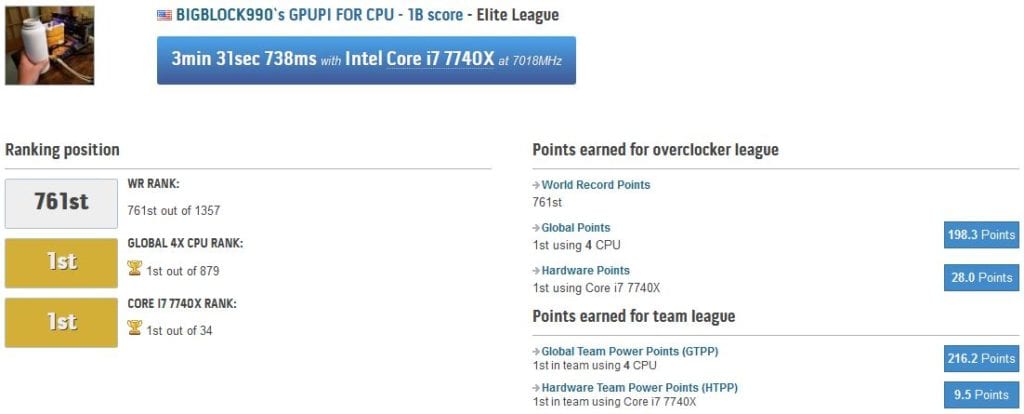 The American enthusiast armed himself with Intel Core i7-7740X chip, which is quite unpopular among ordinary users, liquid nitrogen and the ASRock X299 OC Formula motherboard, and then overclocked the processor to 7018 MHz: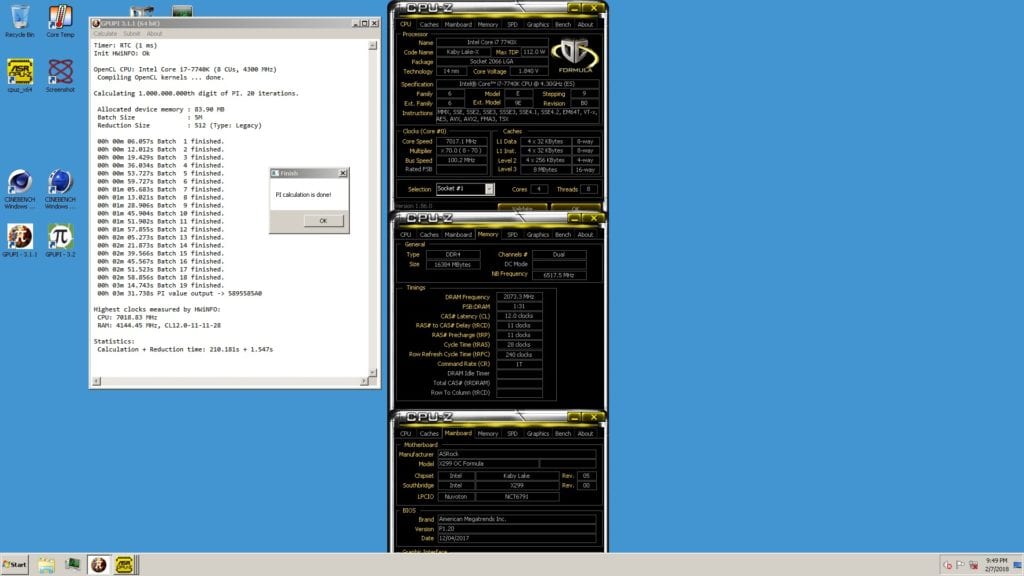 Such a high frequency of the chip allowed bigblock990 to achieve a very high result in the GPUPI for CPU – 1B: 3 minutes, 31 seconds and 738 milliseconds.
Colleagues of the enthusiast noted that the result of bigblock990 was very strong and simply deadly. And you can't argue with that, because in order to surpass the newly-made record, you will need at least a more successful processor sample and more than one week of experiments.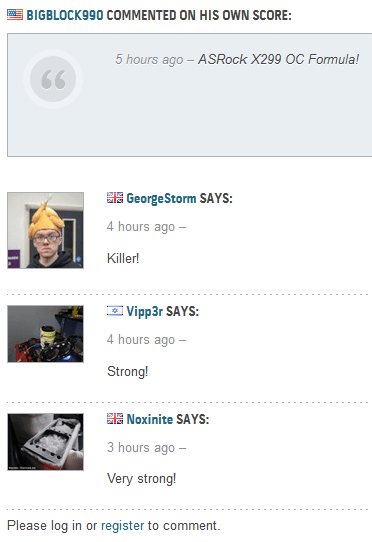 Source: Result page on the HWBot website