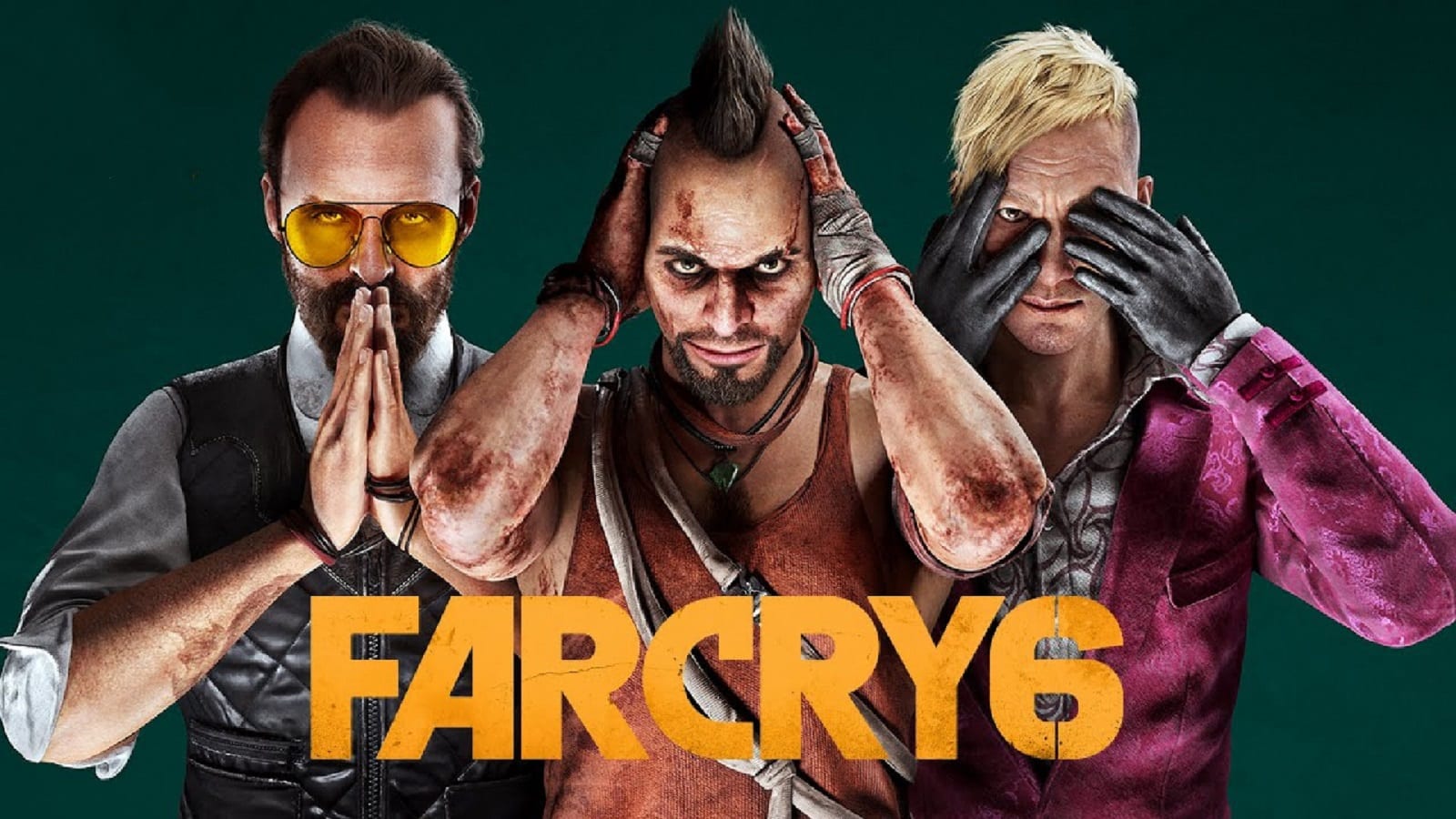 This is not a joke or a hoax, you read the headline of the news note right: The Far Cry 6 Season Pass takes gamers into the skins of the classic villains of the series. The player will be able to understand firsthand what it is like to be the insane Vaas Montenegro, the dictator Pagan Min and the prophet Joseph Seed.
To say that this event was an incredible surprise for most fans of the series is like saying nothing. The trailer below shows a lot of interesting, unique and even intriguing footage from the new stories of the main antagonists of Far Cry 3, Far Cry 4 and Far Cry 5:
For the first time in Far Cry history, you are the villain. Get up close and personal as you take control of the legends themselves: Vaas Montenegro, Pagan Min and Joseph Seed – all played by the original cast.

You will delve into these iconic villain's twisted minds, uncover their backstories, battle their inner demons, and reunite with familiar faces. All of this in a new Far Cry gameplay experience in which you will have to die… and retry. Can you escape the mind of a villain?

Ubisoft
The writers of Far Cry 6 really roam: Pagan and his family are here, and Vaas dancing in a dance of death with Jason Brody, and Joseph Seed, apparently caught in the moment of seizing power over Hope State.
If you are interested in a full analysis of the Far Cry 6 add-ons trailer, let us know in the comments and we will definitely make it!
The only thing that spoils the impression of the magnificent trailer somewhat is Vaasa's change in appearance. It seems that the French have ended their contract to use the model of the actor Michael Mando in their projects. Or did it just seem to us and Vaasa's model from Far Cry 6 was left from Mando? What do you think? In our opinion, it is not very similar:
If you have a different opinion on this, then be sure to share it with us in the comments!
Far Cry 6 Season Pass Content:
DLC 1: «Vaas: Insanity»;
DLC 2: «Pagan: Control»;
DLC 3: «Joseph: Collapse»;
Far Cry 3: Blood Dragon (basic version of the game);
Blood Dragon Pack for Far Cry 6 (Blood Dragon Gear Set Two Weapons: AJM9 and Cobracon, One Mount: Omega Enforcer, One Weapon Talisman: KillStar, One Fang to Recruit: K-9000, Chibi Vehicle: Blood Dragon Chibi).
By the way, if you do not want to buy add-ons for Far Cry 6 separately, they are all included in the already existing "Far Cry 6 Gold Edition", which can already be pre-ordered, however, it will cost its potential buyer almost twice as much as the standard edition. But I think most fans of the Far Cry series will find this amount fully justified, especially if the stories told in the DLC turn out to be interesting and memorable.