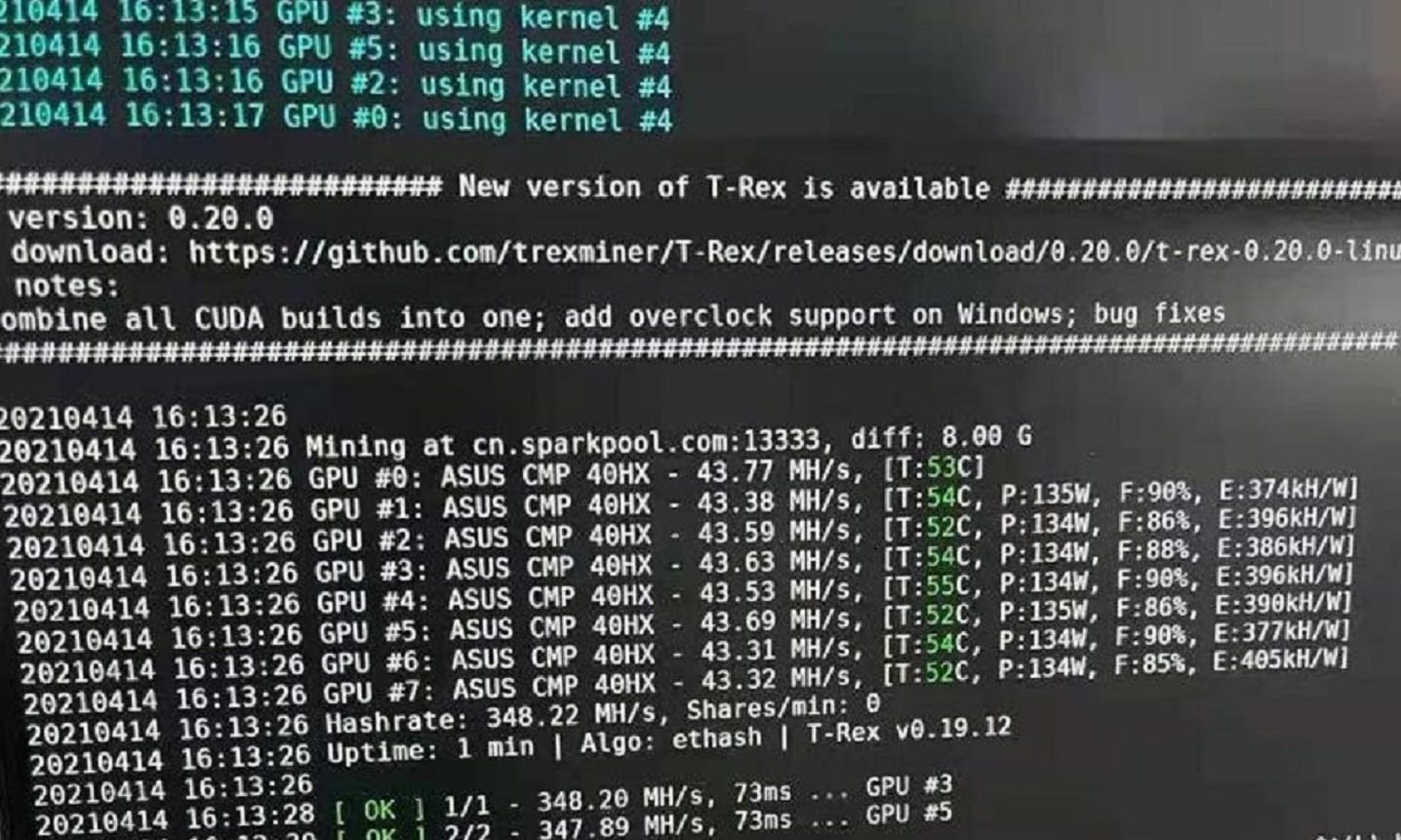 Our colleagues from VideoCardz got their hands on a photo from internal testing of the upcoming specialized video card CMP 40HX from ASUS.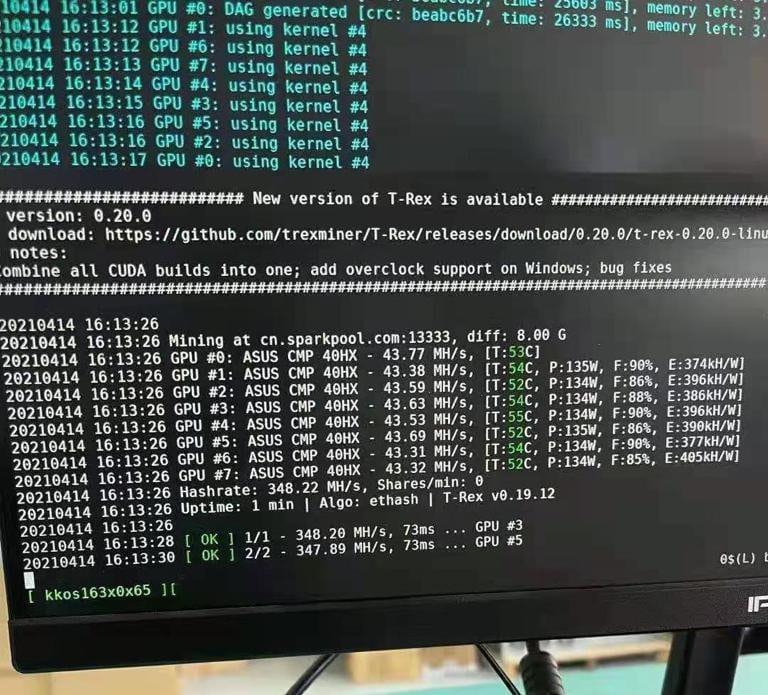 According to the data received, the ASUS CMP 40HX card will be able to show up to 43.77 MH / s, which is significantly more than 36MH / s, which NVIDIA itself spoke about. It is quite obvious that the ASUS CMP 40HX will be delivered with higher frequencies, however, nothing is known about them at the moment. The only thing we can be sure of is that the CMP 40HX uses the TU106-100 as the GPU.
In addition, ASUS CMP 40HX is equipped with 8 GB of GDDR6 memory, and its TDP is set at 185 W. Based on the screenshot, during internal testing, the power of the CMP 40HX cards was reduced to 135W.
VideoCardz also provided updated pricing information for some cards. Initially, the ASUS CMP 30HX was supposed to be priced at $ 799, but ASUS has allegedly changed the MSRP for this model to $ 599. As for the CMP 40HX, this model, according to the information we have, will cost the miners $ 699.
Source: VideoCardz