Yesterday, quite good news appeared on the network for the vast majority of gamers: According to a study by the guys from the Cryptomining blog, in the mining of Ethereum, the new AMD Radeon RX 6700 XT video card shows "only" 43 megahash and significantly lags behind the already rather "elderly" RX 5700 XT, indicators which often exceeds 54 megahash.
However, it's too early to rejoice, because the same blog also claims that the RX 6700 XT can offer performance similar to the RTX 3060 when mining another cryptocurrency, namely Ravencoin.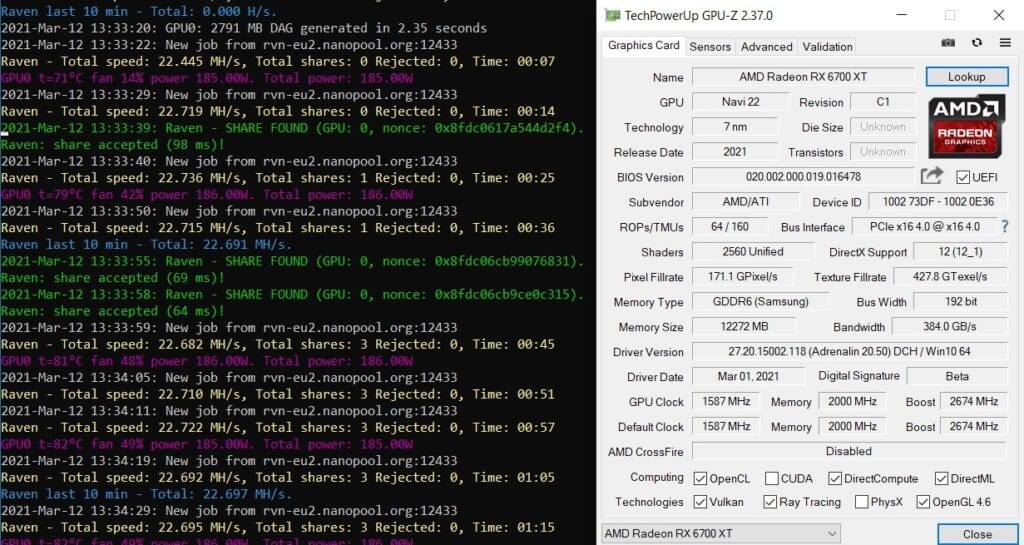 In addition, yesterday Bitcoin surpassed the $ 60,000 mark, and thus provoked a noticeable increase in the prices of other altcoins. Therefore, most likely, even with a relatively low speed of 43 megahash, the Radeon RX 6700 XT can be a very good choice for most miners.
Source: Crypto Mining Blog