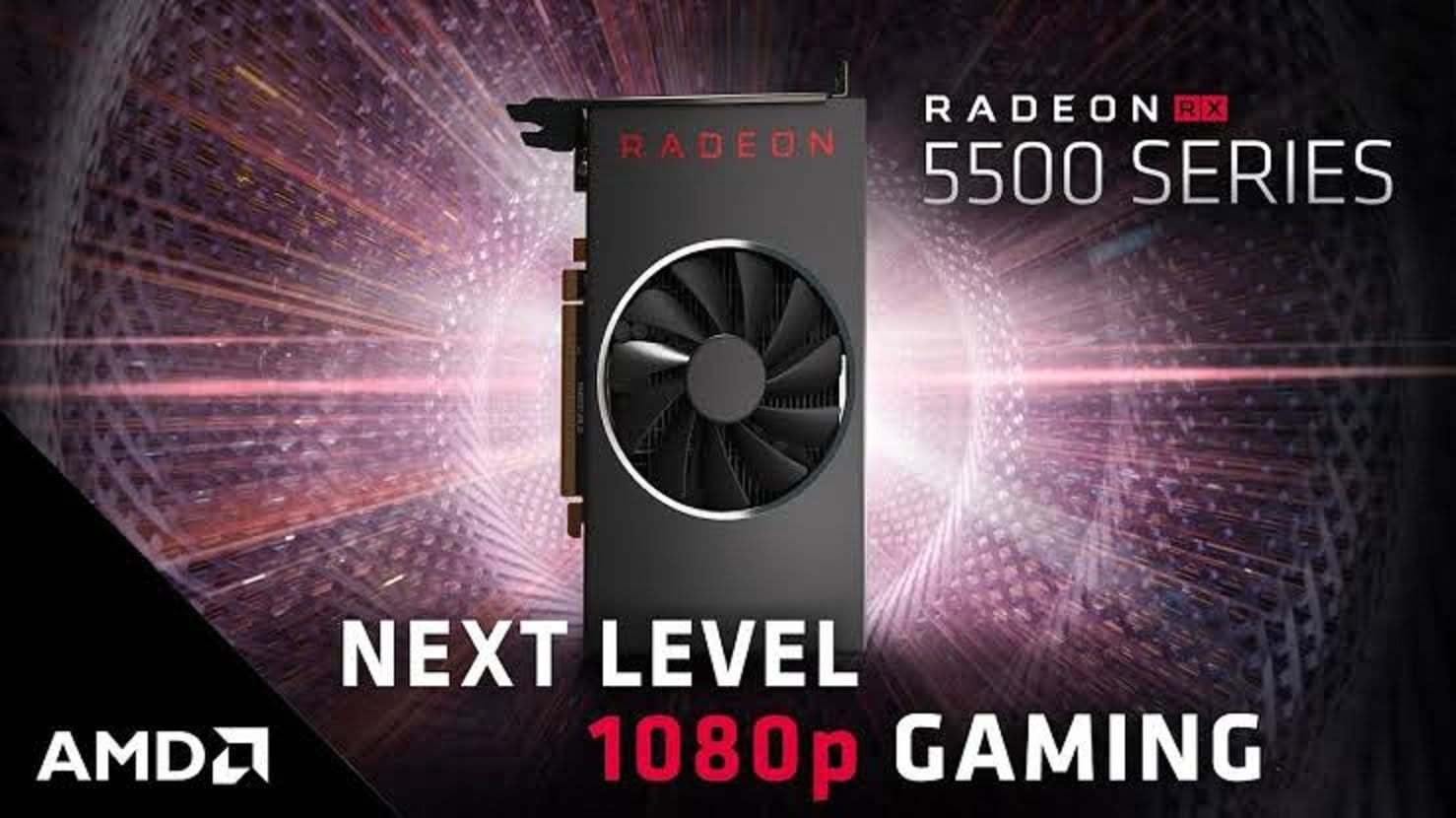 After a whole month of rumors, guesses, and speculations, we can finally speak with confidence about the technical characteristics and price of AMD's new budget Radeon RX 5500 XT graphics card.
As a result, some of the information leaks that said that two modifications of the video card with and without the XT suffix would enter the market were not confirmed. Only the Radeon RX 5500 XT version saw the light, however, in two versions: 4GB and 8GB GDDR6.
The AMD Radeon RX 5500 XT graphics card is equipped with 1408 stream processors, 88 texture units, and 32 ROP units. The GPU operates at a base frequency of 1670 MHz, a gaming frequency of 1717 MHz, and the highest possible at 1845 MHz. The graphics card is capable of delivering up to 5.19 TFLOPs of processing power with 110W of power consumption.
The Radeon RX 5500 XT comes with 8GB or 4GB GDDR6 video memory. The video memory is connected to the GPU via a 128-bit bus, providing a bandwidth of 224 GB/s.
Our colleagues from TechPowerUp have already been able to test the new product, and besides, also on two different versions of drivers, for which we are infinitely grateful to them. Be sure to take a look at their research on the RX 5500 XT performance.
As a result of testing, it turned out that the 8 GB novelty in most gaming tests was faster than its direct competitor – the recently released GeForce GTX 1650 SUPER. In turn, the 4GB version is 3% behind the NVIDIA video card.
It is worth noting here that the 8GB RX 5500 XT is slightly more expensive than the GTX 1650 SUPER and looks more like the GTX 1660. But in terms of performance, it is already about 6% behind the NVIDIA video card.
In terms of price, the 4GB version of the RX 5500 XT will cost $169, and the 8GB version will cost $199. And the last price is not the limit. AMD partners have already provided some non-reference cards and the price of their finished products can sometimes be much higher than the recommended price.
Source: WccfTech
Read us also in the Telegram-channel, Facebook, Instagram, and Twitter