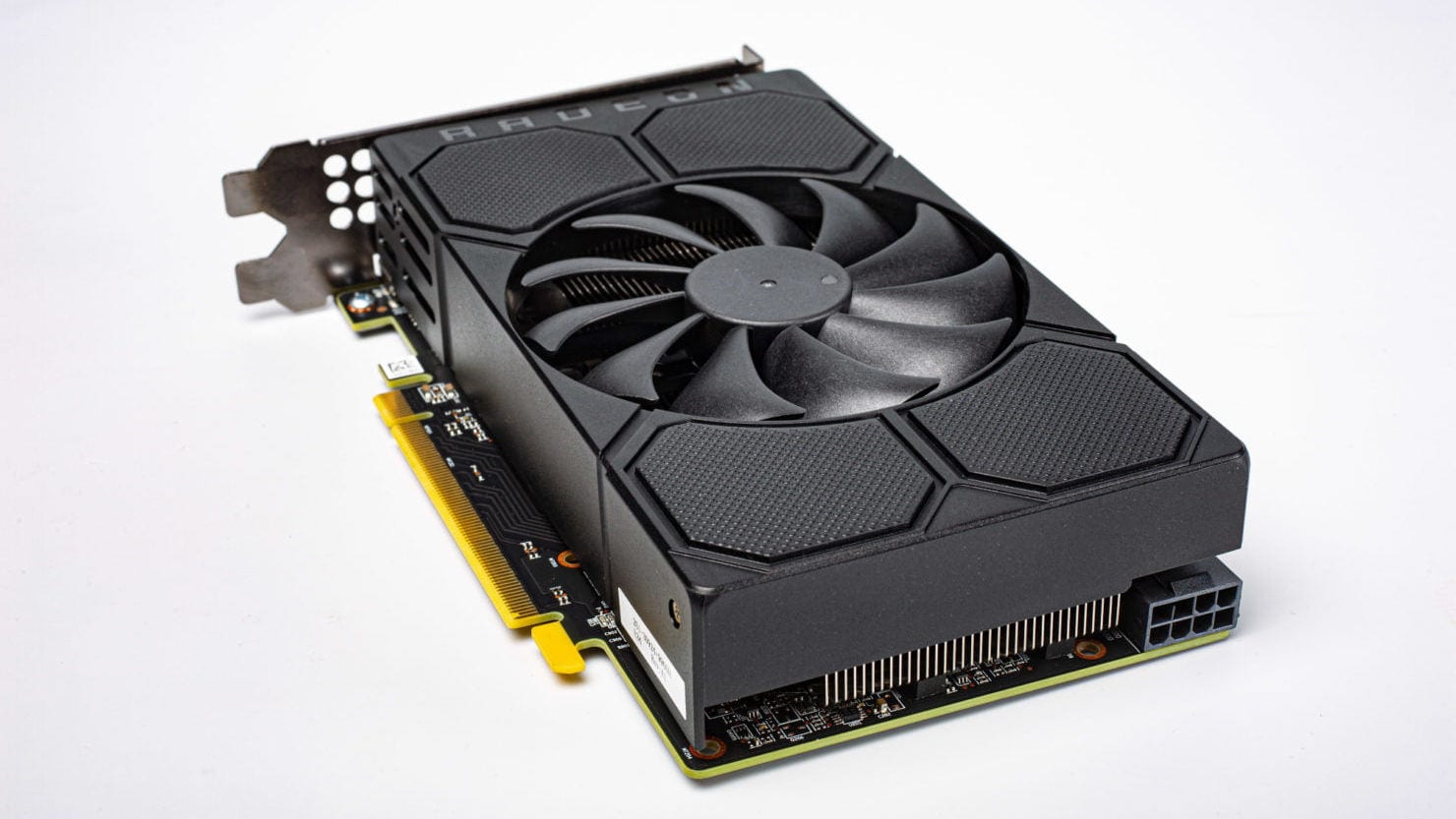 This arrangement makes the novelty an extremely attractive solution. But there is a small fly in the ointment too. Although the power consumption of the video card is noticeably lower than that of the same Radeon RX 580 – 133 versus 208 watts, the closest competitor from NVIDIA consumes even less: only 128 watts, while having slightly higher performance.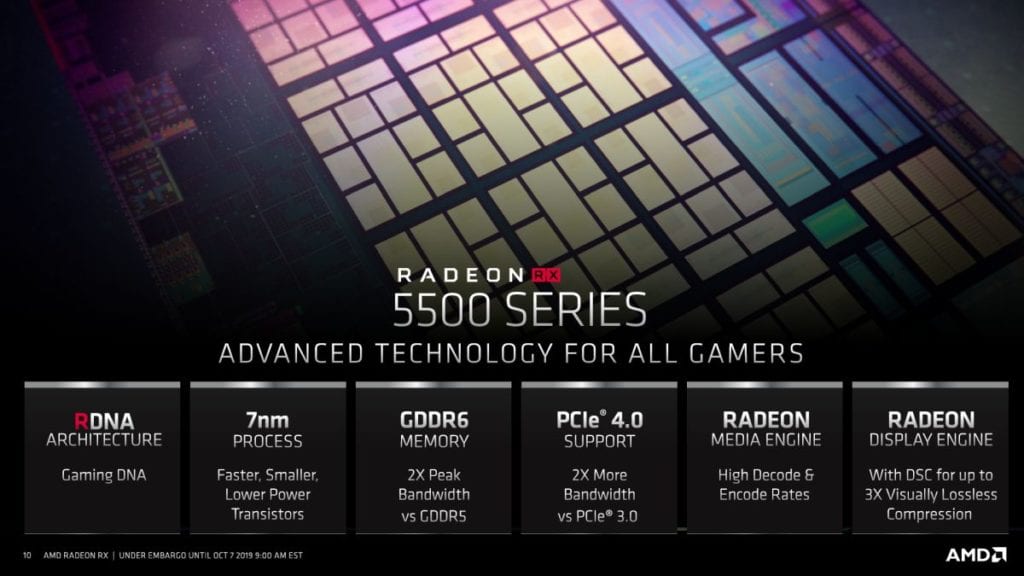 In terms of specifications, the Radeon RX 5500 has 1408 stream processors, 88 TMUs, and 32 ROPs at its disposal. The Navi 14 chip operates at a stock frequency of 1670 MHz, 1717 MHz in gaming mode and is characterized by a peak frequency of 1845 MHz. The card offers 5.99 TFLOPs of processing power and has up to 8 GB of GDDR6, 14Gb/s memory with a 128-bit bus, resulting in a theoretical bandwidth of around 224GB/s. The TDP of the video card is 110 watts, and its price should not exceed $200.
At the moment, the Radeon RX 5500 cannot be officially purchased anywhere, but our colleagues from the heise.de website were able to get and test a ready-made computer from HP with an OEM version of the Radeon RX 5500 video card installed inside: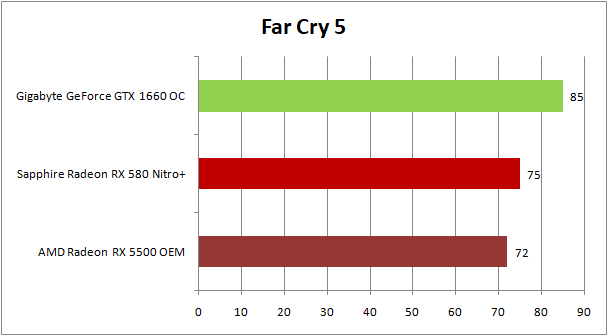 Based on express testing, we can conclude that the Radeon RX 5500 actually practically catches up with the RX 580 with significantly lower power consumption, but the competitor from the green camp, the GTX 1660, is still faster. And this despite the fact that it is slightly more economical than the "red" novelty.
In general, of course, the comparison does not look fair, because AMD itself installed the GTX 1650 in the competitors of the RX 5500 series, and not the GTX 1660. But you should not blame the choice of the heise.de editorial board, because the necessary video card might not have appeared in the laboratory at the moment testing the OEM version of the RX 5500.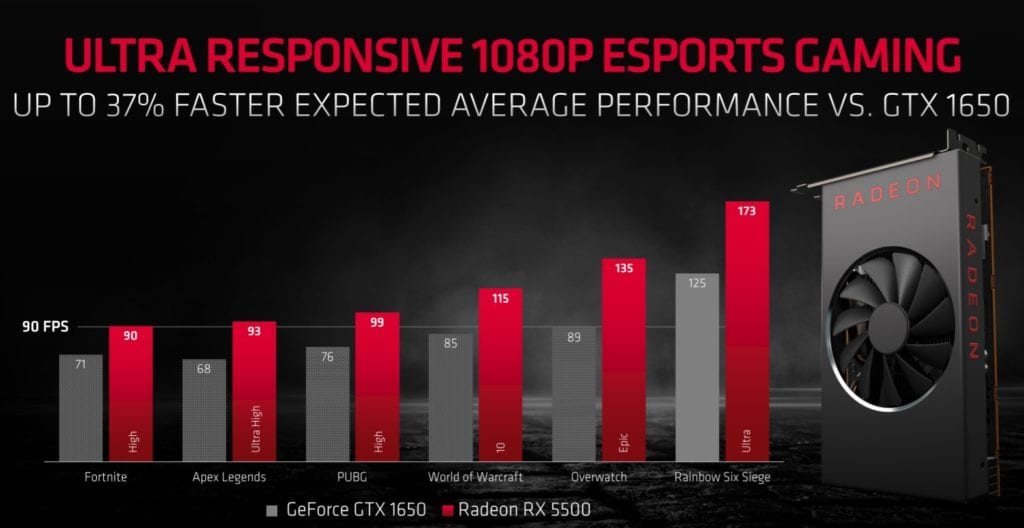 To judge who will be more profitable in the end, it will be possible only to find out the official prices, which are rumored to be $130 for the 4GB version of the Radeon RX 5500 and $150 for the 8GB RX 5500 XT.