British overclocker ObscureParadox has earned two gold medals: in the AMD Phenom II X4 960T BE rank and in the overall 5-core rank.
Liquid nitrogen was used as a cooling system, which helped the enthusiast overcome the 6 GHz mark and complete the HWBOT x265 Benchmark – 4k with 2.136 fps:
This result allowed ObscureParadox to claim gold in the rank of the Phenom II X4 960T BE processor and in the 5-core rank.
The overclocker's test setup consisted of the following components:
Motherboard – ASUS ROG Crosshair IV Formula;
RAM – 2 x 2GB CORSAIR Dominator GT.
And it looked like this: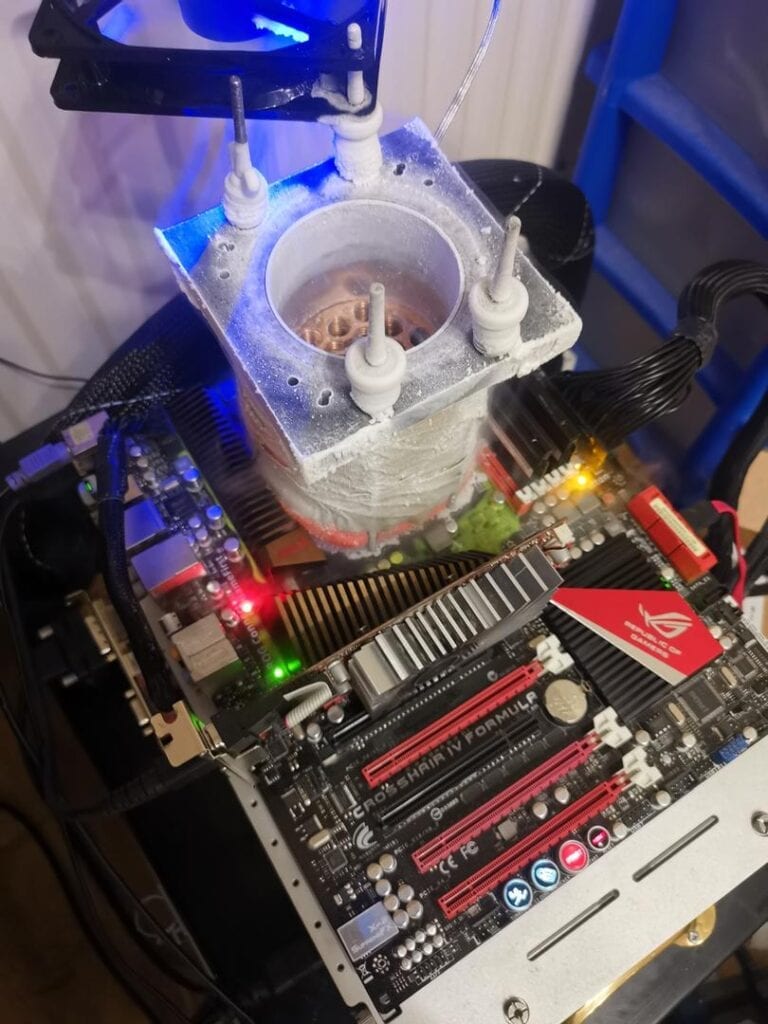 Source: Result page on the HWBot website