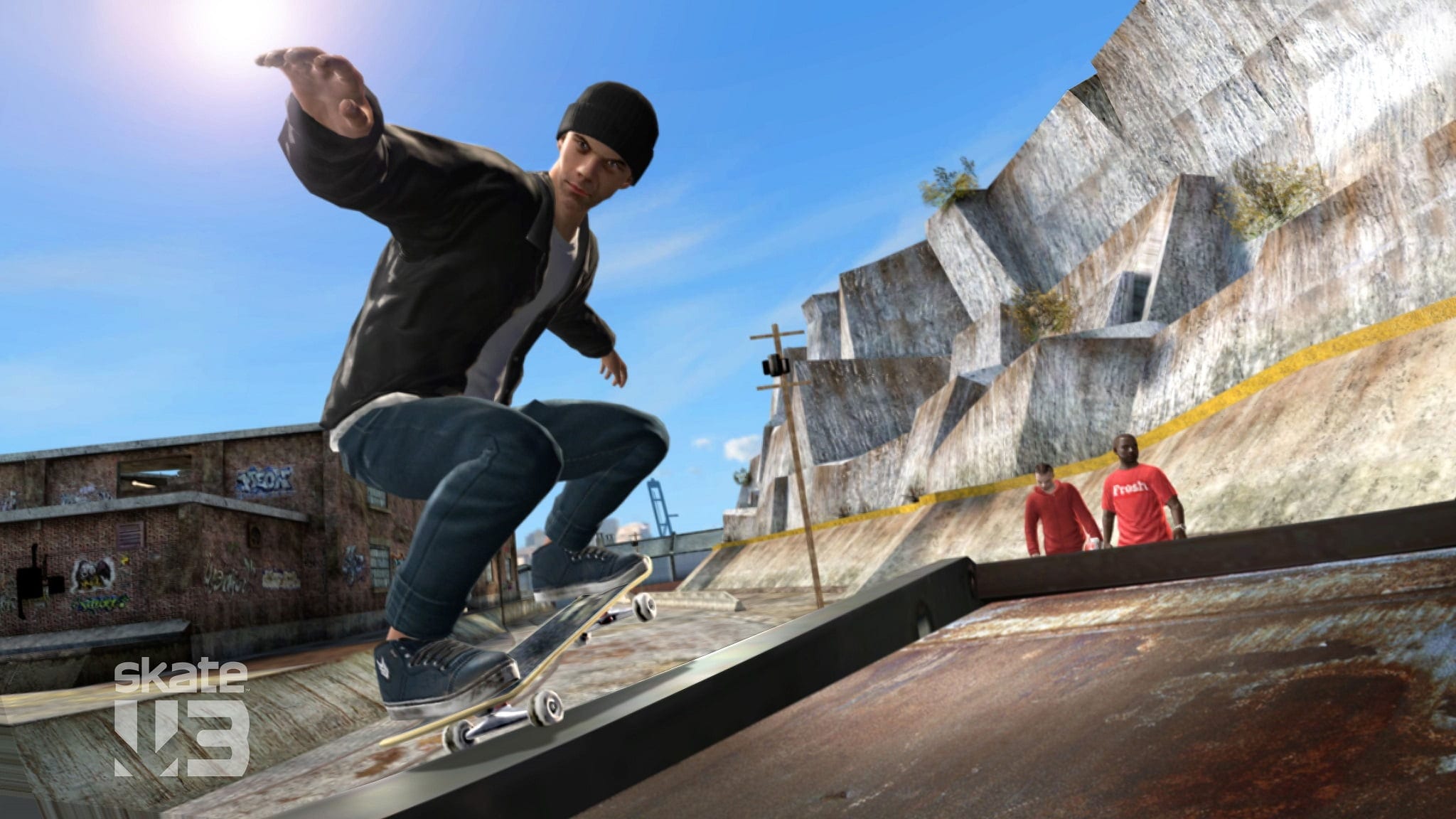 The manual has been updated on 05/27/2021
To adequately emulate the Skate 3 skateboarding simulator, you will need a software version of at least RPCS3 v0.0.16-12324-56f7359d.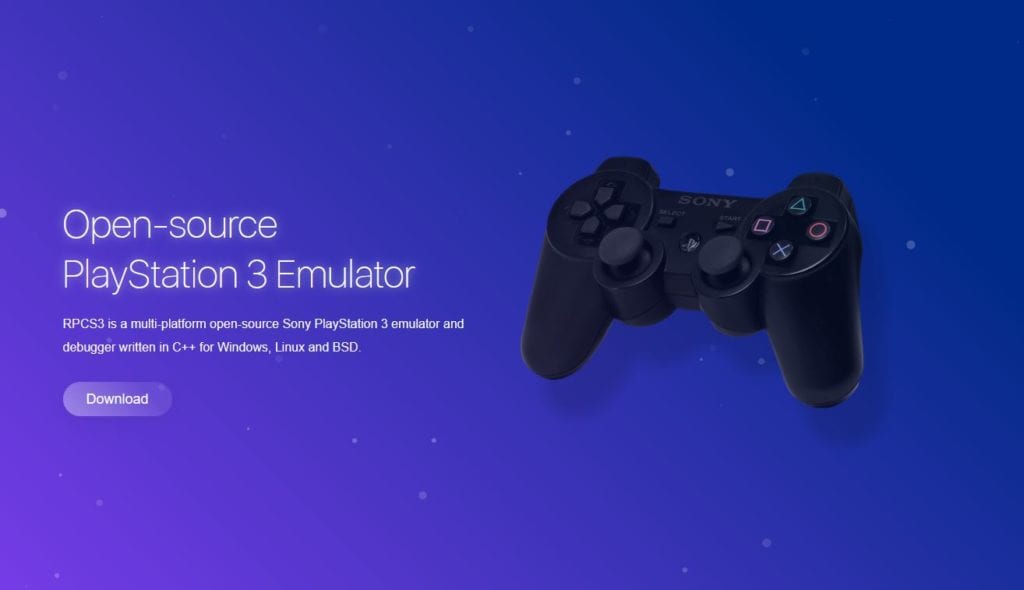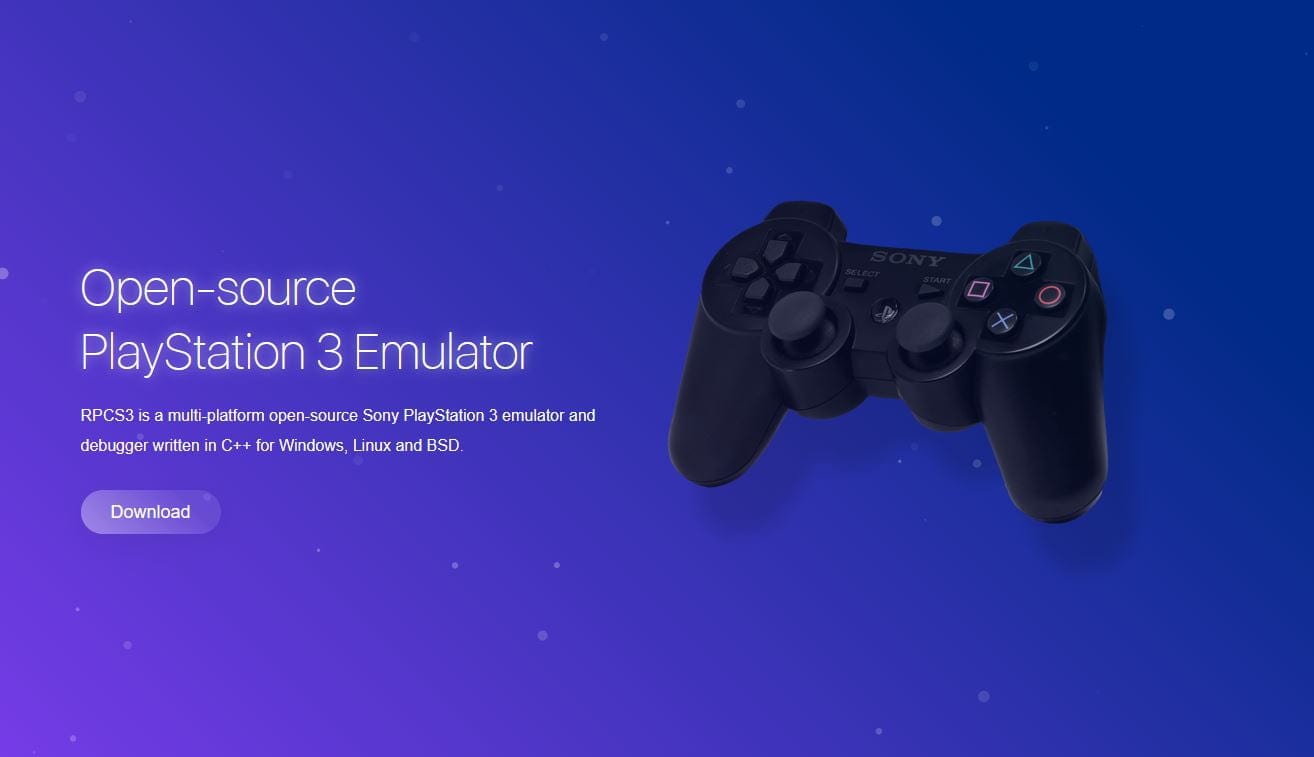 You can download the latest version of the emulator on the official website of the developers.
Add a game, then right-click on it and configure it exactly as shown in the screenshots below:

CPU
In general, you don't need to touch anything in the CPU section, especially if you have a powerful processor (8 cores or better). However, if your chip has 6 cores or less, or you encounter smoothness, sound stuttering, or physics issues in the game, you need to change the "Preferred SPU threads" parameter: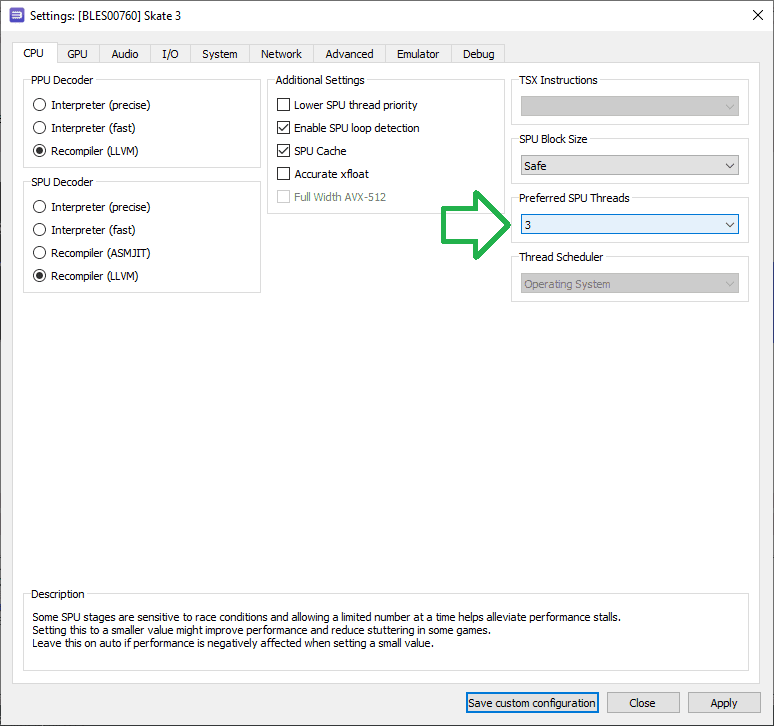 Changing the "Preferred SPU threads" parameter from 1 to 3 can improve the sound and smoothness of the game (do not confuse with FPS).
In addition, I would like to add that in some cases, namely on old CPUs, first, second and third generation Core processors, you can slightly increase performance by disabling Hyper Threading technology in the motherboard BIOS. Depending on the gaming situation, disabling HT on the Xeon X5660 chip available in the test lab (analogous to the desktop and slightly faster Core i7-990) adds 5-10 frames. On Xeon E5-2620 3-6 frames.
GPU
In GPU settings, change the render type from OpenGL to Vulkan, and if your video card is the same or better than NVIDIA GeForce GTX 1050 Ti, or AMD Radeon RX 560, increase the Resolution Scale to 150% (1920×1080 resolution), or higher.
If your video card does not support Vulkan, then most likely you will not be able to get an acceptable FPS.
Next, set the "Anti-aliasing" parameter to "Disabled" mode (to increase the frame rate) and check the "Write color buffers" parameter (so that some effects are displayed adequately):
Also, if your video card is relatively weak (GeForce GTX 1030 or Radeon RX 550) and the FPS in the game is low because of it, try lowering the Resolution Scale parameter to 75% (resolution 960×540).
AUDIO
Specifically on the test chips (Xeon E5-2643 / Core i5-2500K @ 4400MHz and Xeon E5-2620 v3), mute in the game brings about 5-10% performance, but, in general, if your chip supports TSX technology and has the number of cores from 6 and above, then you should not turn off the sound.
In other words, leave the Audio tab unchanged. For older CPUs, try setting "Audio Out" to "Disable Audio"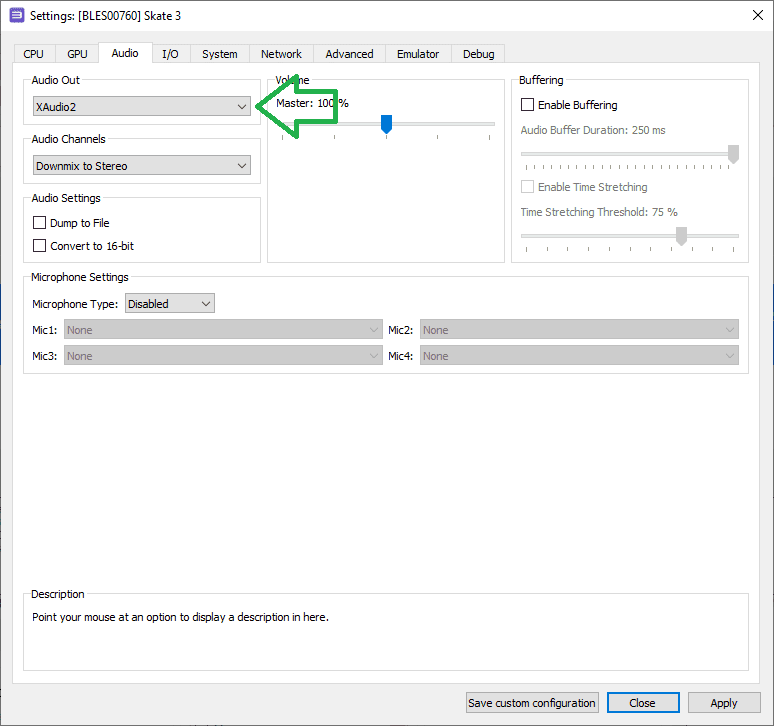 Advanced configuration
In the "Advanced configuration" tab, you can push the frame rate limit to 120 FPS using the "Vblank rate" parameter set from 60 to 120 mode. If you don't need this, then you shouldn't touch anything in this section.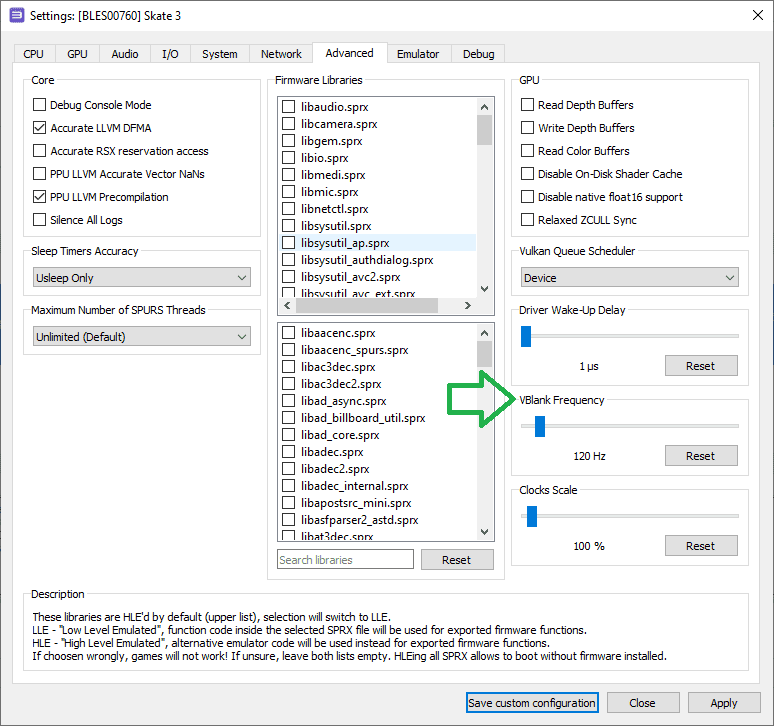 Test the settings and describe your results in the comments, as well as ask your questions.