Also at ChinaJoy 2019, MSI showed blurry photos of a new video card of its own design called EVOKE: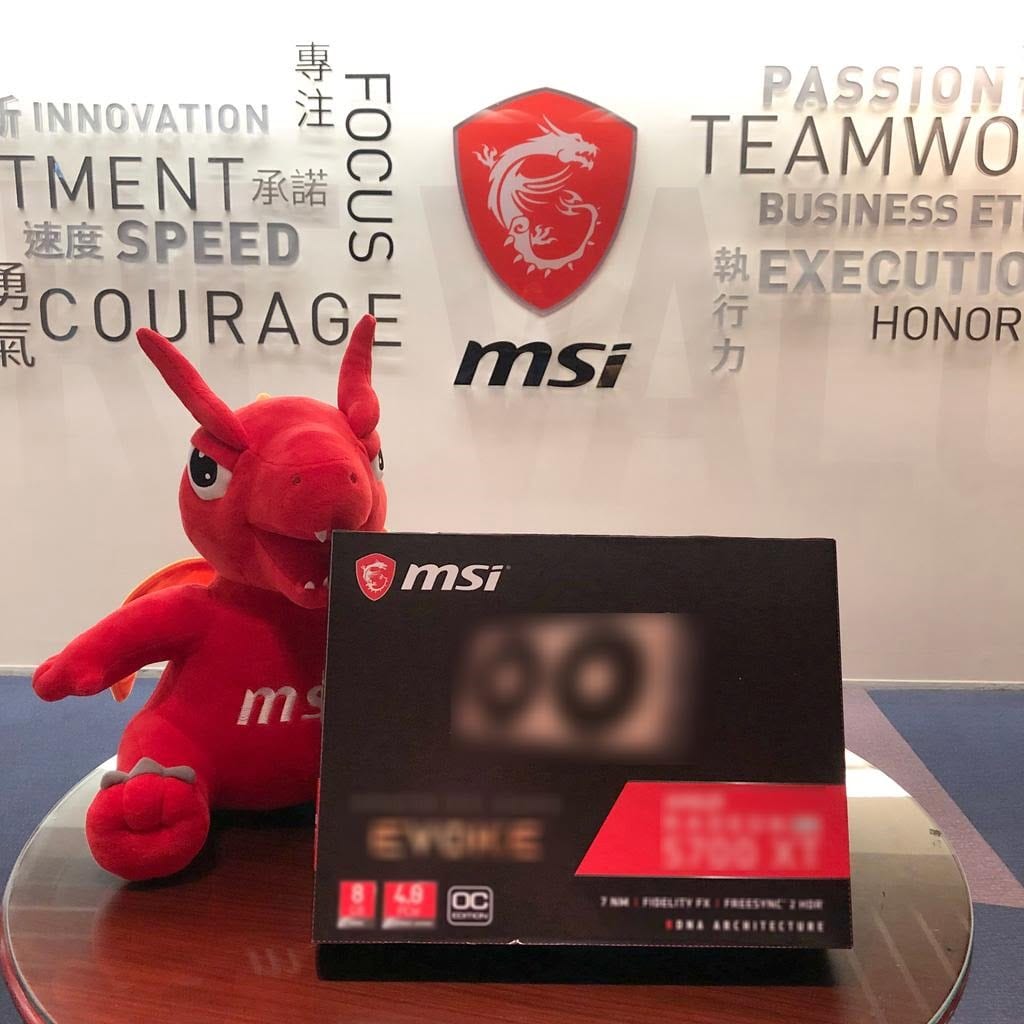 We were not able to get any further details then. But recently, pictures of the same graphics card have surfaced on the net, and it looks like EVOKE will be made by MSI's new series of graphics cards.
It is not yet clear whether this design will be used only for the AMD Radeon RX 5700 series, or whether MSI will decide to release NVIDIA graphics cards based on it.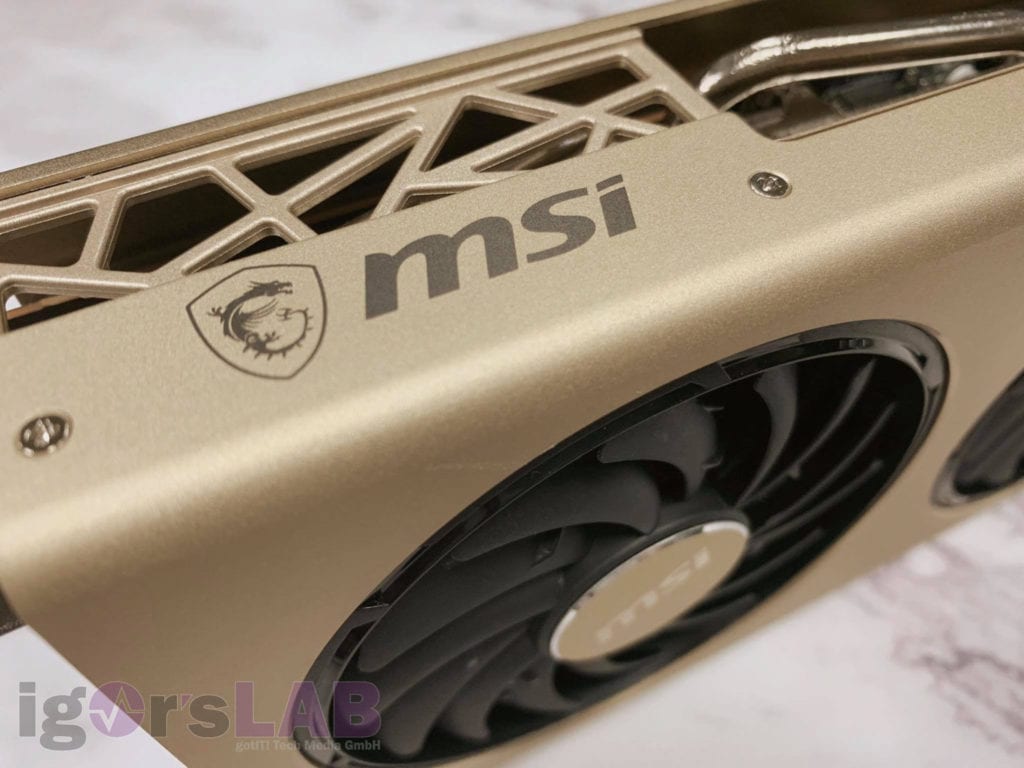 The casing color of the novelty is beige, which is unusual for MSI products. On its sides, the manufacturer decided to use slots for air exhaust.
They are also present on the side.
The backplate of the video card seems to be of a closed type, which protects the board well from mechanical damage and liquids, but an extremely dubious solution for cooling.
In terms of power, the card will come with an 8 + 6-pin connector. Three DisplayPort and one HDMI connector are provided for image output.
The frequencies of the new product are still unknown, however, judging by the impressive cooling system, we dare to assume that they will be higher than in the AMD references.
The MSI Radeon RX 5700 XT EVOKE will launch on August 14th.
Source: WccfTech
This post is also available in:
Русский