Just a couple of days ago, several tiny photographs of HIS RX 5700 video cards were published, according to which we assumed its similarity with the previous generation from Sapphire.
Well, it turned out to be not entirely true. Meet HIS Radeon RX 5700 IceQ X2: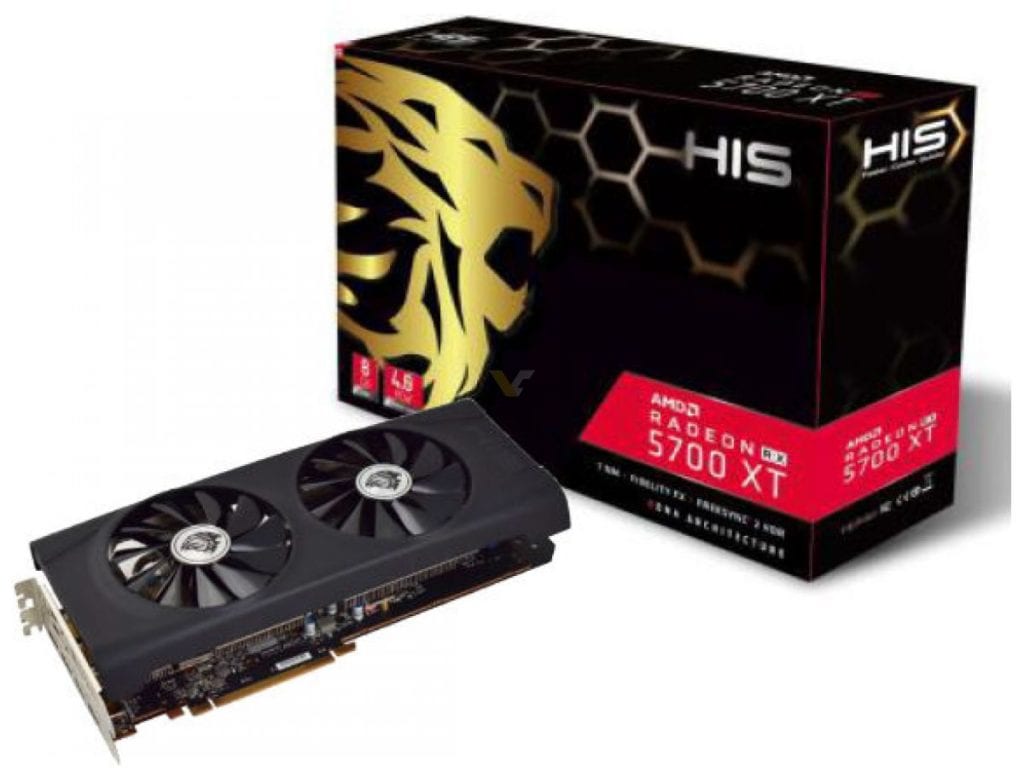 Two turntables are responsible for cooling the radiator, most likely 100mm in size. The printed circuit board turned out to be much smaller than the dimensions of the video card. Cooling and casing protrude beyond its limits, which is not typical for modern solutions. In our opinion, HIS has a simple design. I would like to note only the ridged backplate. If it contacts the board surface at the logo location, it should be beneficial and slightly improve the cooling of the VRM circuits.
The XT version will cost $ 500 and the regular $ 400.
Let's move on to ASUS, which also erupted with an announcement, but this time with two video cards. The first is the ASUS ROG STRIX Radeon RX 5700 XT:
According to the developer, the new solution has reduced noise characteristics compared to reference video cards, and a reduced level of GPU heating.
Based on the ASUS information brochure, the PCB is gigantic. The GPU is powered by an 11 + 3 phase scheme, and the video card itself takes up almost 3 expansion slots. To power the video card, you will have to get hold of a power supply with two 8-pin connectors.
GPU frequencies will be 1840MHz base, 1965MHz in game mode and 2035MHz in maximum boost.
The cost of the ASUS ROG STRIX Radeon RX 5700 XT in dollar terms is still unknown, but in pounds they ask for 499.99.
The second is ASUS Radeon RX 5700 XT Dual EVO:
There is practically no information on this video card, but the cost, in the same pounds, is already known and is £ 428.99.
The last manufacturer for today will be Gigabyte, with its Radeon RX 5700 XT Gaming OC:
Classic Gigabyte with Windforce X3 type cooling system design. The video card occupies 2.5 expansion slots and cooled by three 82mm fans (we hope they are better than in previous lines). The PCB is powered by a 6 and 8 pin connector from the PSU.
The frequencies of the video card are still unknown. The cost of new items will be $ 419.99.
Source: WccfTech, VideoCardz
This post is also available in:
Русский