AMD Ryzen processor sales surpassed Intel Core processor sales just days after the launch of the new Ryzen 3000 chips, according to Danawa, a major retailer in South Korea.
Starting Monday, July 8 (as soon as the market opened), AMD processor sales have shown a huge jump – 48% versus 28% the day before.
That trend continued and AMD's processor sales surpassed Intel's sales in just a couple of days – 53.36% versus Intel's 46.64%.
But this is not the last achievement of the new AMD processors. The research firm also shared strategic data showing the number of clicks at their retail outlet for each company's processor: AMD's processor line attracted up to 76.95% of users, while only 23.05% of users were interested in Intel's line.
Since launch, the Ryzen 7 3700x boasts 10.34% of sales, Ryzen 5 3600 – 8.23%, Ryzen 5 2600 – 7.5%, Ryzen 9 3900x – 4.92%, and Ryzen 3 2200G – 3.25%.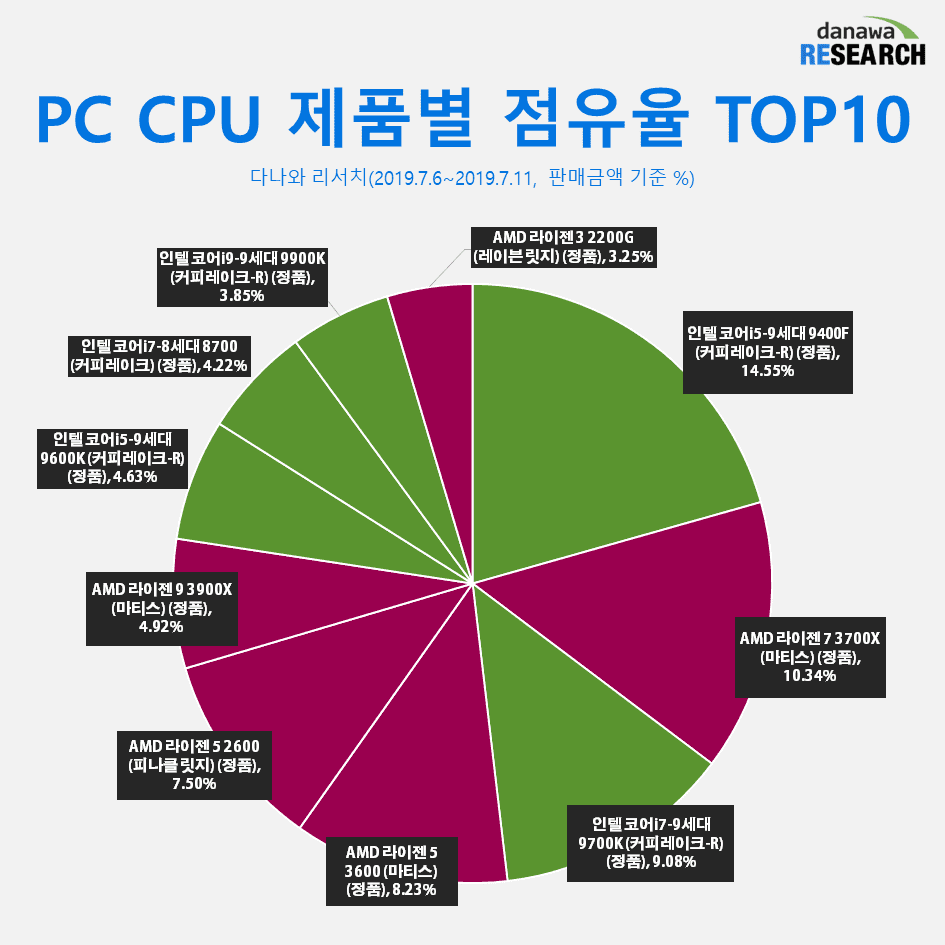 For comparison, the Intel Core i5 9400 share was 14.55%, while the Core i7 9700K with a share of 9.08% overtook the Ryzen 7 3700x. The Intel Core i7 9900K only accounted for 3.85% of total sales.
Sources: WccfTech, danawa.com, bcnretail.com
This post is also available in:
Русский