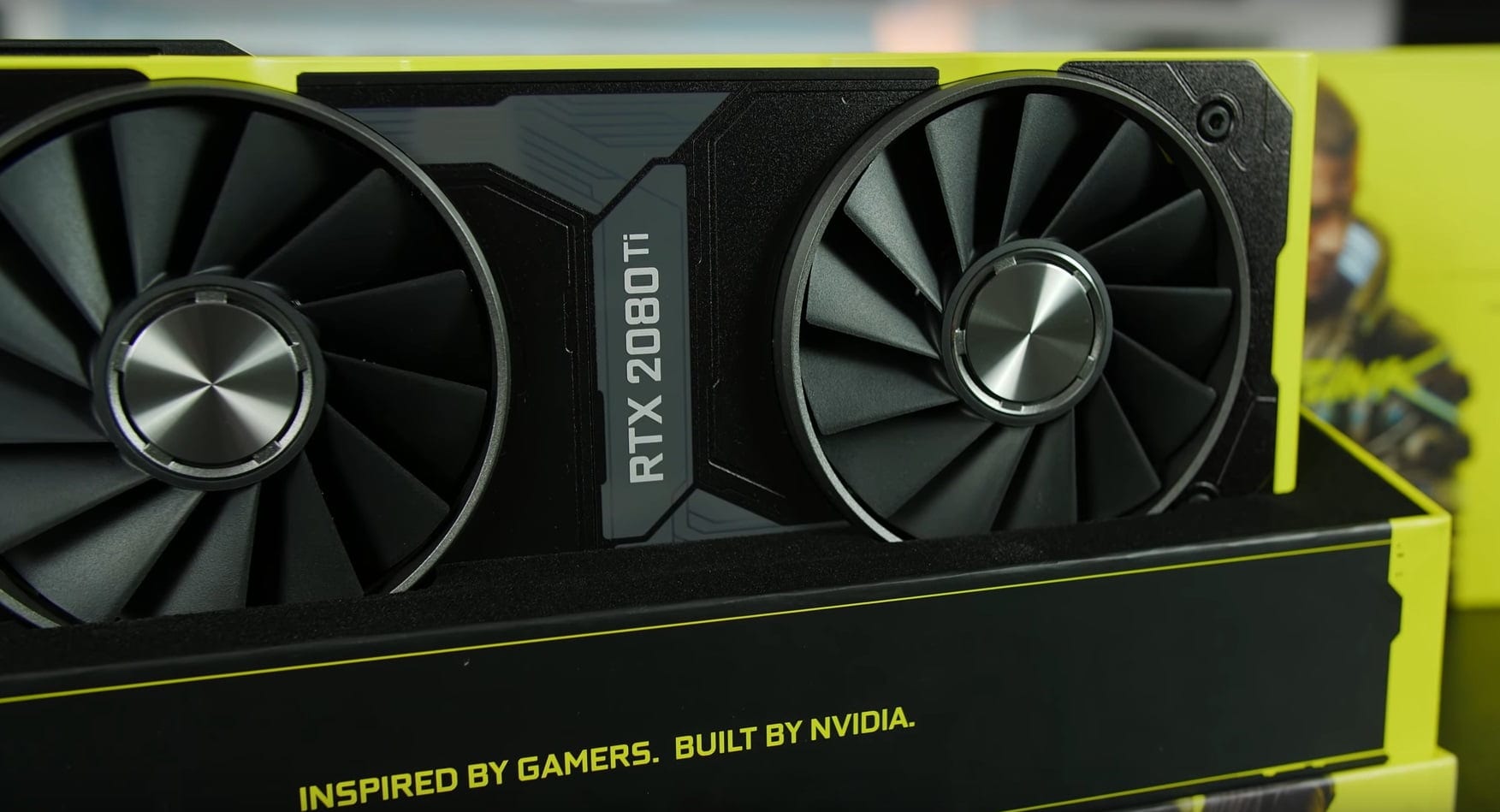 German overclocker and blogger der8auer posted on his YouTube channel a video of unboxing, disassembly and overclocking of the unique NVIDIA GeForce RTX 2080 Ti Cyberpunk 2077 Edition video card.
In his video review, der8auer says that the exclusive video card has a very high-quality finish and a bright, memorable design. In all other respects (PCB design, GPU and video memory frequencies, etc.), this is an ordinary GeForce RTX 2080 Ti.
If NVIDIA and CD Projekt have already started the distribution of these promotional video cards, then most likely they will appear on the eBay marketplace in the near future. I would like to warn potential buyers: this is a collectible video card, which, apart from its design in the style of the Cyberpunk 2077 game, is no different from the classic GeForce RTX 2080 Ti FE. If you are not a collector, you shouldn't buy it. Since the prices for this model are likely will be twice, or even three times higher than the price for regular versions of the GeForce RTX 2080 Ti.
And now a few words about Cyberpunk 2077 itself:
As far as we can tell from the statements from CD Projekt, the hotly anticipated Cyberpunk 2077 game is still slated for release in September 2020. Based on the words of the developer, the project will not be postponed again, even despite the COVID-19 coronavirus pandemic. However, we would not recommend relying on these words, because at the moment most of CD Projekt's employees have been transferred to remote work and it is not yet known how this will affect the timing of the finished product.