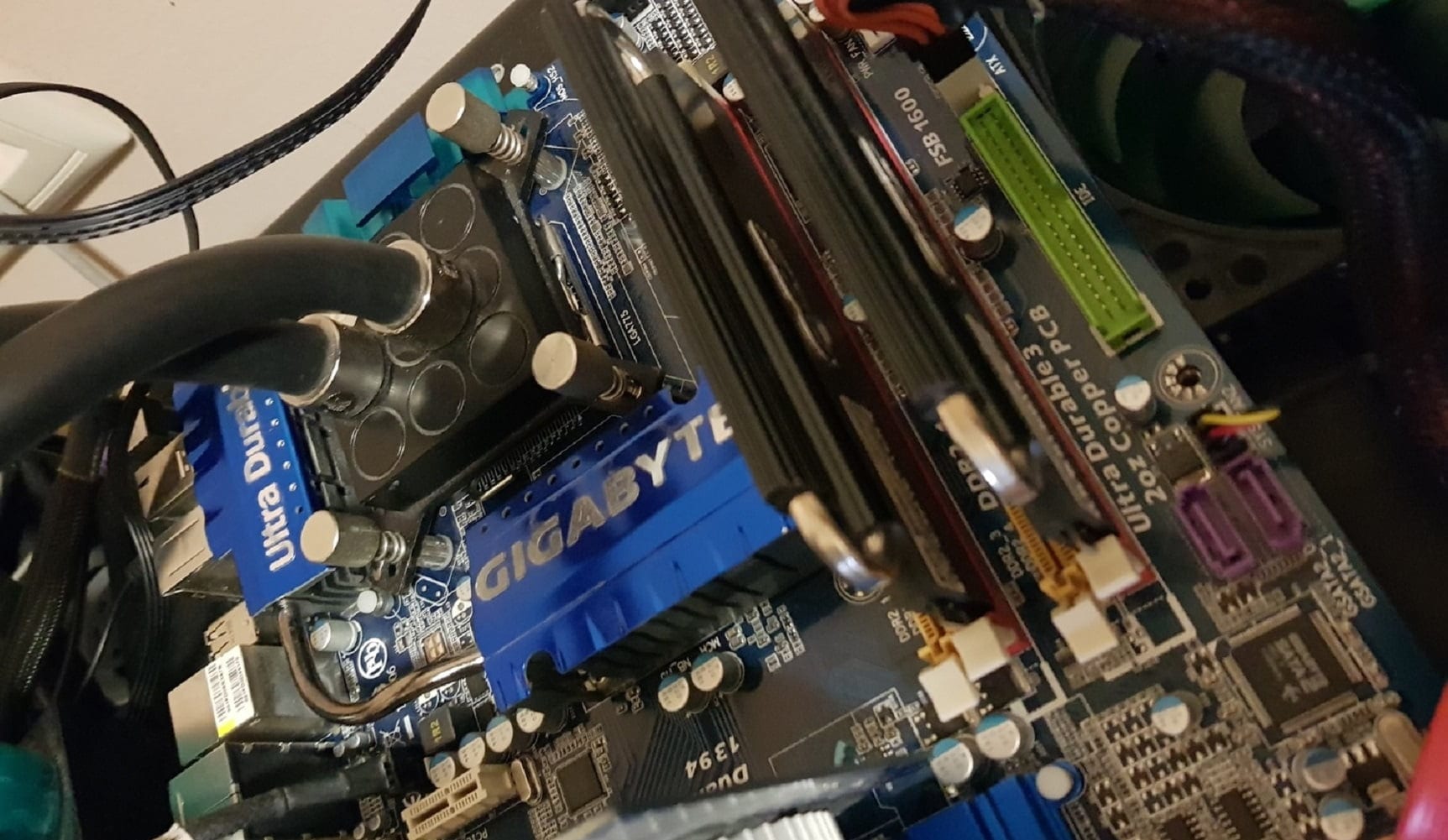 The Core 2 Quad Q8400 chip has a relatively low multiplier, which is why its overclocking capabilities largely depend on the quality, as well as the potential of the RAM and the motherboard. Many enthusiasts solve this issue quite simply – using a motherboard with DDR3 slots and an X48 chipset. However, as the experience of the hero of this news article has shown, it is absolutely not necessary to choose ultimatum products to overclock the "eight thousandth quad".
As a motherboard, the Hungarian overclocker CSZ used a quite ordinary GIGABYTE GA-EP45-UD3R, and a slightly more expensive and rare OCZ DDR2 PC2-9200 Reaper HPC Edition took the place of RAM. Nevertheless, in theory, the relatively cheap and more affordable GeIL DDR2-1066 PC8500 Ultra would do.
A custom water cooling system was responsible for removing heat from the Q8400 chip, thanks to which CSZ was able to overclock the processor to a frequency of 4197.52 MHz (+ 57.45% to the base). According to the CPU-z utility, the core voltage was 1.552 volts. If the data is authentic, then it should be noted that this is a very modest voltage indicator for ~ 4200 MHz.
The result of this bench session is 4 minutes 32 seconds 234 milliseconds:
As a result, the first place in the Intel Core 2 Quad Q8400 rank, wPrime – 1024m discipline.
Source: Result page on the HWBot website