A few months ago, DDR4 memory frequencies above 3600MHz on the AMD platform were difficult to achieve. But, an updated Zen 2 architecture came out in which the Californians promised to improve the memory controller and now even 4200 MHz does not seem so high.
Moreover, the Taiwanese under the nickname bianbao has set a kind of record today. Although the screenshots show only the third place, it should be understood that the first two were installed on Intel platforms. Accordingly, we have an absolute record for memory on the AMD platform!
5856MHz from memory on AM4 platform! That is literally fantastic number!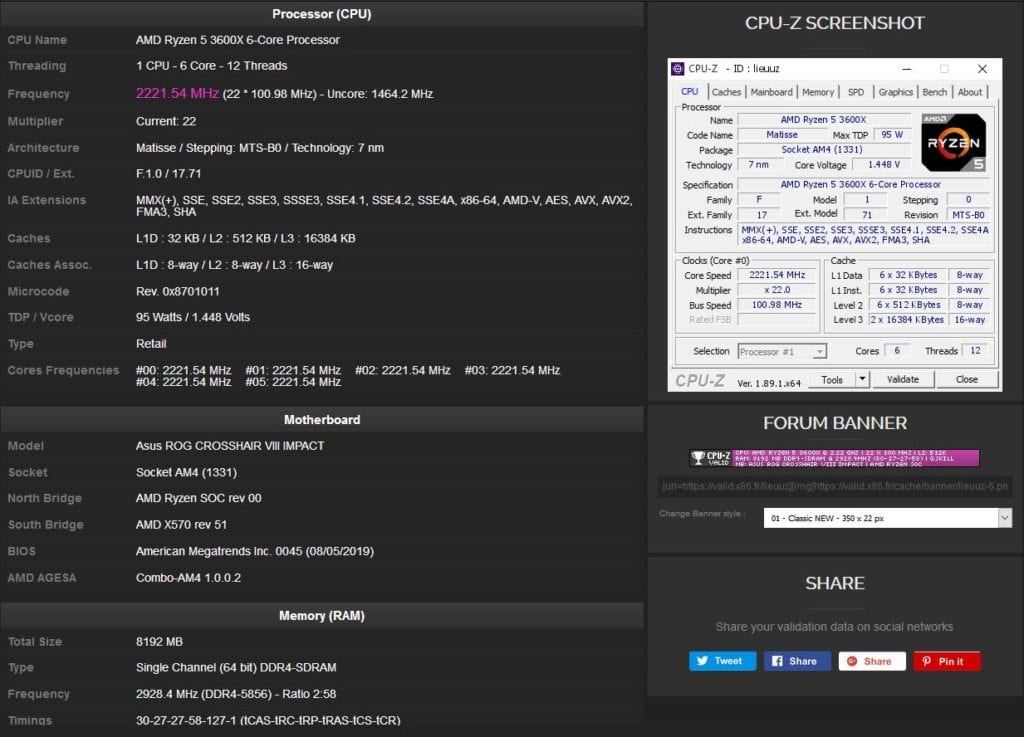 For such an impressive result, bianbao used a far from top-end AMD Ryzen 5 3600X processor, which was overclocked in cores to a frequency of 2221 MHz, nevertheless, the CPU was cooled with liquid nitrogen.
Asus ROG CROSSHAIR VIII IMPACT
G.Skill 8192 MB (DDR4-2137) F4-3200C16-8GVKB
Galaxy GeForce GT 710 1GB (GPU 270MHz/VRAM 405MHz)
FSP Fortron 550 watt
Funnily enough, the Asus ROG CROSSHAIR VIII IMPACT motherboard sits on the RAMPAGE V EXTREME PCB. Apparently, it is used as a stand.
Source: Result page on HWBot website
This post is also available in:
Русский