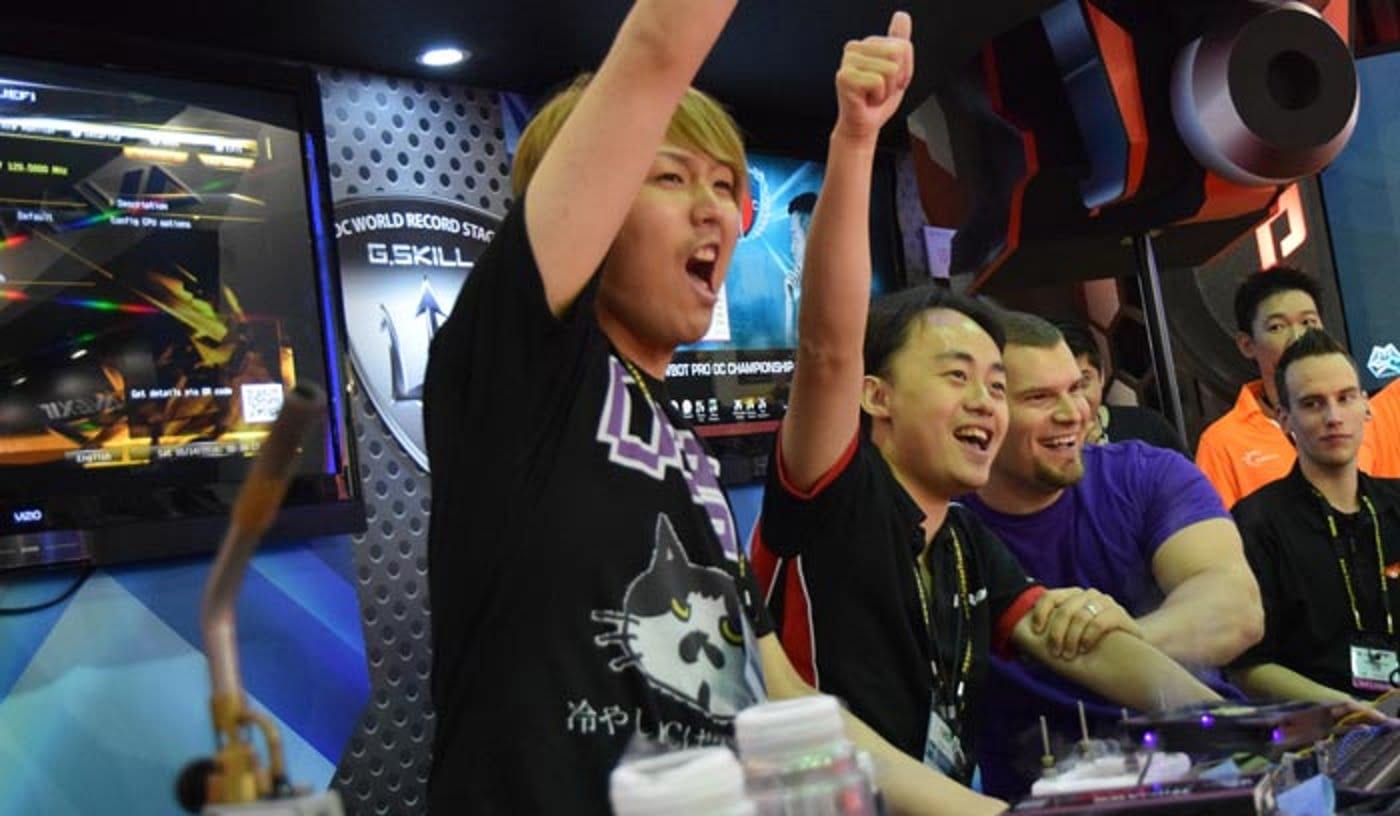 A little more than 10 days have passed since the publication by the American overclocker Splave of a couple of results that brought him two gold medals in the 12-core ranks. Usually, after such a productive bench session, Splave disappears for a while (about a month), however, apparently not this time: Last night, a much more significant achievement appeared in the enthusiast's profile.
As you probably already guessed, the American continued to study the overclocking potential of the new AMD Ryzen 9 3900XT "Matisse Refresh" processor. This time the overclocker conquered the Cinebench – R15 discipline.
Having overclocked the Ryzen 9 3900XT to a frequency of 5775MHz (plus ~ 65MHz to the previous result), Splave was able to get two gold medals: both in the ranks of the above-mentioned chip, and in the overall 12-core rank:
This is just an amazing result! The last record in the 12-core ranks lasted a little over a year and belonged to the Korean overclocker safedisk.
According to the monitoring readings of the CPU-z utility and HWBot BenchMate, the voltage of the processor cores was 1.550 volts. Splave used the same voltage in the last bench session. From this, the following conclusions can be drawn: either a different CPU sample was used in this experiment, or, more likely, the "Cinebench R15" benchmark loads the processor to a lesser extent less than the "HWBOT x265 Benchmark – 4k" and "Geekbench3 – Multi Core". Although, to say that "HWBOT x265 Benchmark – 4k" does little to load the processor is like lying.
The Splave test setup consisted of the following components:
Motherboard — ASRock X570 AQUA (Bios P1.40D)
RAM — 2 планки по 8ГБ G.SKILL TridentZ F4-3800C14-8GTZN
Thermal interface — Thermal Grizzly Kryo Lhe
Power supply — Enermax Maxtytan 1250w
OS – Windows 10 x64
Source: Result page on the HWBot website