The Italian overclocker cnzdrn was able to get two gold in the current CPU rank of the single-core AMD Sempron 150 processor in the disciplines Cinebench R15 and Geekbench3.
In Cinebench R15, the enthusiast was able to make the chip work stably at 6380 MHz, which brought the Italian 159 points: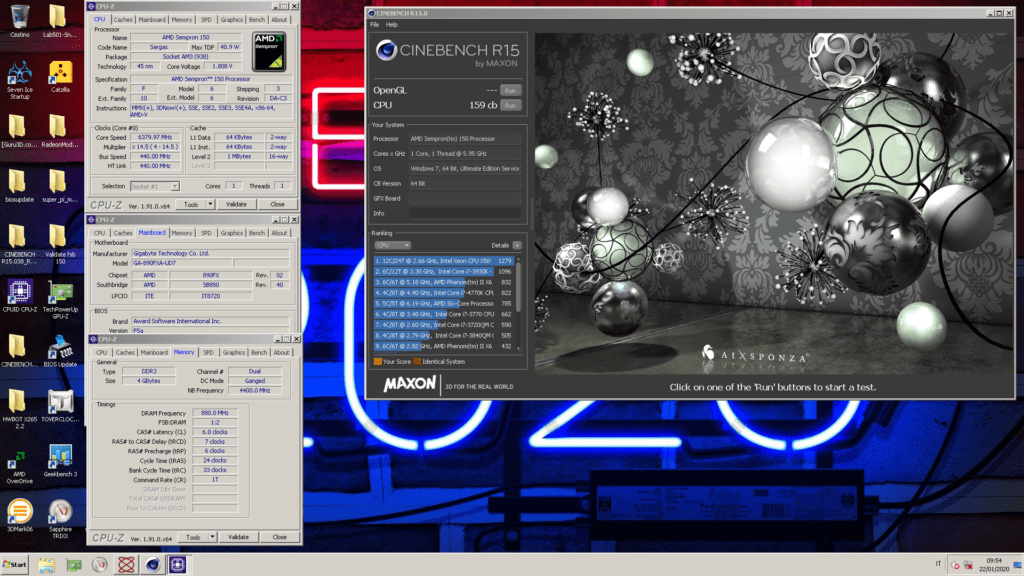 Exactly at the same frequency of 6380 MHz, the Sempron 150 worked during the test in the Geekbench3 benchmark. The result was 3443 points:
Moreover, in this discipline, in addition to the first place in the ranks, the overclocker took the second place in the global ranks among all processors with only one core, yielding only to Fin Luumi with his Intel Xeon L3014.
In both cases, the chip was cooled with liquid nitrogen.
Test setup cnzdrn consisted of the following components:
Motherboard – GIGABYTE GA-890FXA-UD7
RAM – 2 x 2GB DDR3 G.SKILL Ripjaws
The Italian preferred not to indicate the rest of the hardware.
Source: Cnzdrn profile on HWBot website