At the ChinaJoy exhibition held in China, many AMD partners have unveiled their own design Radeon RX 5700 graphics cards. All of the samples shown have a number of advantages over AMD references: improved cooling, higher frequencies, or both.
Some of the presented video cards have already surfaced in our news, such as samples of XFX, however, for the latter, more descriptive photos have appeared:
In the case of Yeston … Better yet, take a look at the new products from this company first: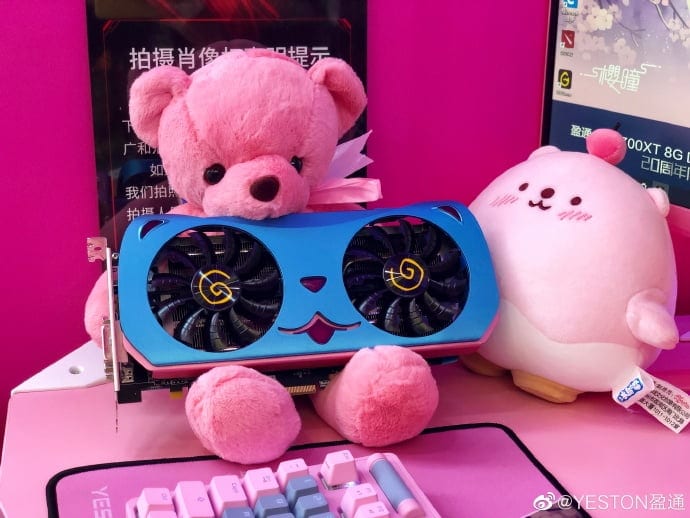 All the presented Yeston video cards have an extremely challenging, striking design and are aimed, apparently, at the Asian market, but one should not exclude their appearance beyond its borders.
Power Color also did not stand aside and presented its updated flagship Red Devil:

And finally, bits of information about HIS developments:
This is all that is known about the HIS Radeon RX 5700 video cards at the moment. From these tiny photos, we can assume that HIS 'own developments are slightly similar to Sapphire's RX400 / 500 series video adapters. However, this may not be the case at all, nevertheless, the photos are too small.
As you may have already noticed, information about the frequency formulas of the above video cards is either not completely clear, or is completely absent.
In any case, all new items will debut this month and the hidden characteristics will become known very soon.
Sources: reddit, expreview.com
This post is also available in:
Русский