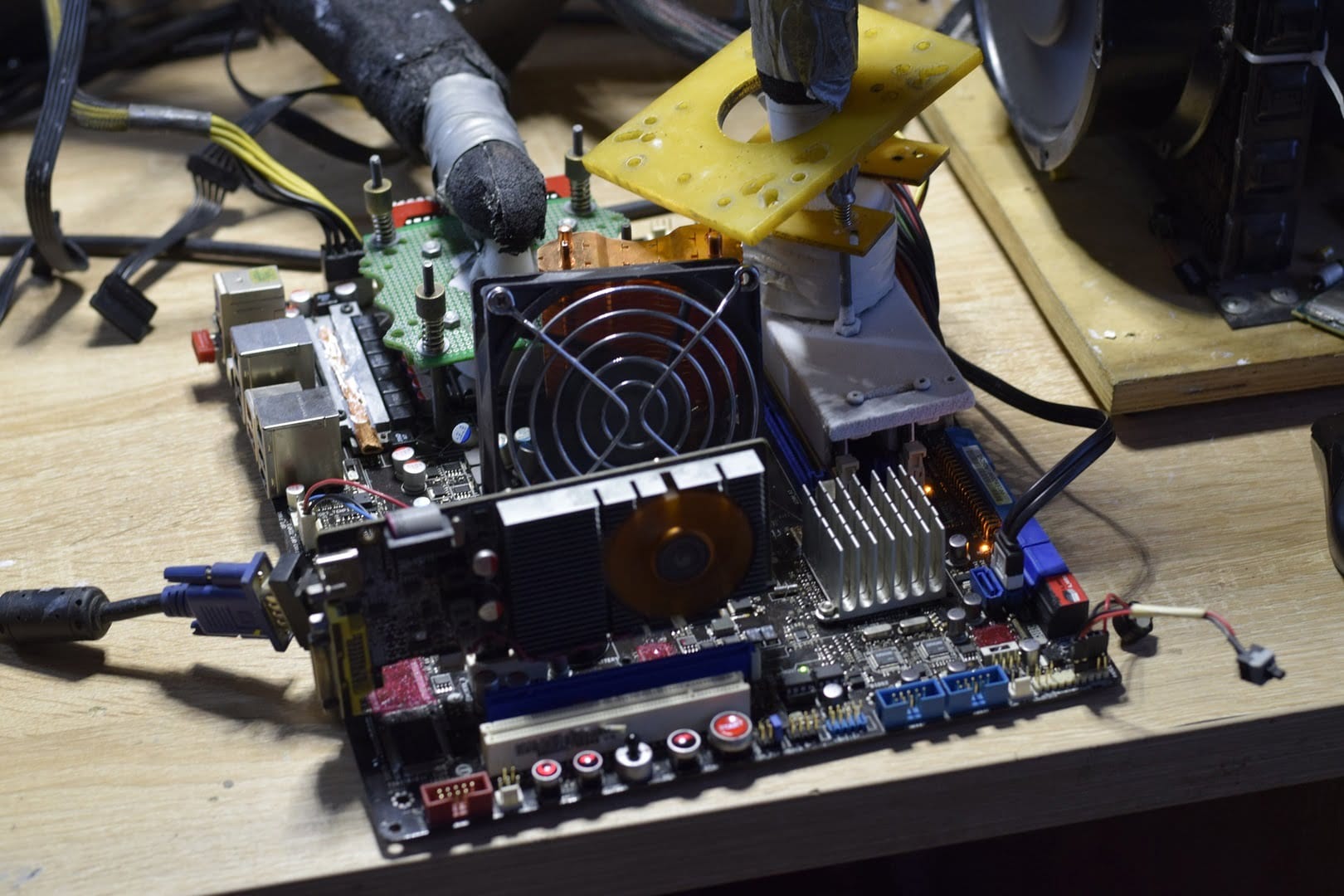 The Russian overclocker TerraRaptor turned his attention to the quad-core budget Intel Core 2 Quad Q8300 processor this time. The enthusiast set as many as five records in the CPU rank of the same name chip on July 21.
But we'll start with 13th place in the frequency classification of the Core 2 Quad Q8300. This is quite important because this quad-core processor has a relatively low multiplier and a high system bus frequency. Therefore, its overclocking is fraught with difficulties. Nevertheless, the Russian managed to overclock the Core 2 Quad Q8300 to a very good frequency of 4062 MHz: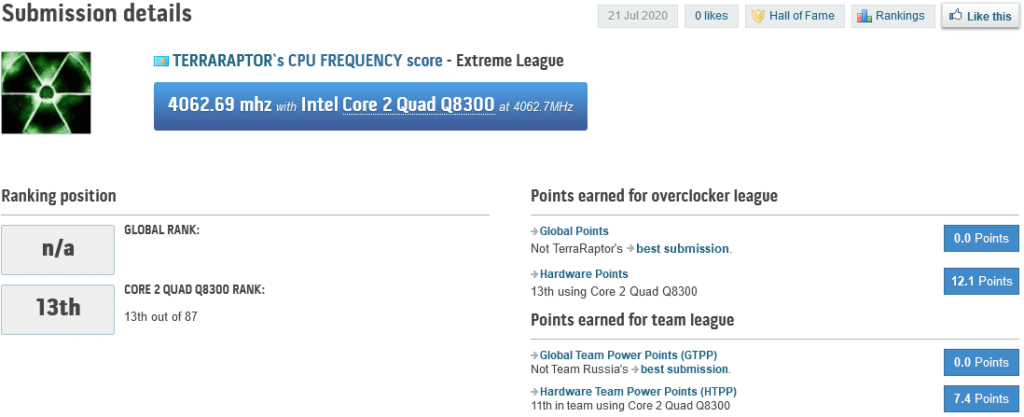 It should be noted that during overclocking, TerraRaptor deactivated three of the four processor cores, which, in theory, should have made overclocking somewhat easier. Also, based on the past achievements of the enthusiast, possibly that the chip was cooled by the same system with a phase transition.
In the following, more serious achievements of the Russian, the processor frequency was naturally slightly lower, but this is not surprising, because in order to pass most of them, TerraRaptor had to activate all four processor cores.
Let's start with the relatively popular and often inseparable disciplines Geekbench3 – Single Core and Geekbench3 – Multi Core.
When passing the benchmark, the frequency of the Core 2 Quad Q8300 was 3937 MHz, and the results in the single-threaded version were 2382 points and in the multi-threaded version 8215 points:
Next, let's look at the indicators in exactly the same, often inseparable disciplines wPrime – 32m and wPrime – 1024m. Here, in the variation of wPrime – 32m, the chip frequency was 3997 MHz with an indicator of 8 seconds and 734 milliseconds:
In the heavier wPrime – 1024m, the processor frequency dropped to 3900 MHz, and the result was 4 minutes 38 seconds 733 milliseconds: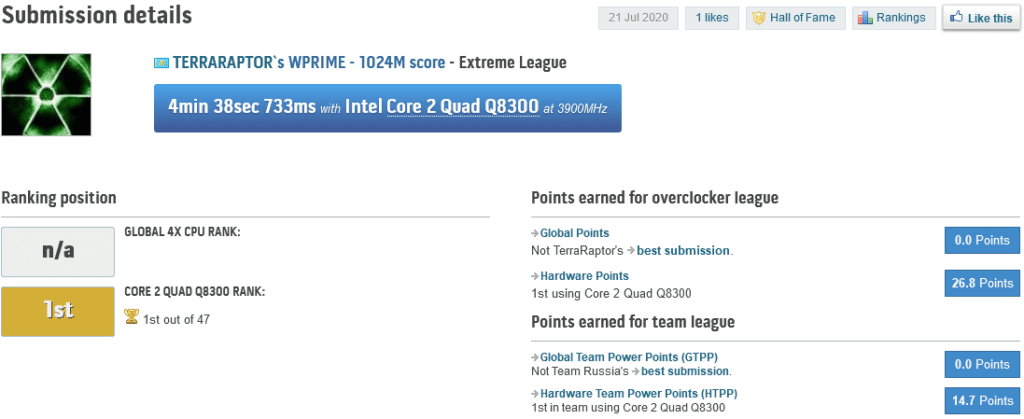 And the last test for the overclocked Core 2 Quad Q8300 was SuperPi – 32M. The frequency of the chip here was the highest among the benchmarks of 4009 MHz with indicators of 11 minutes 0 seconds and 266 milliseconds. It should be noted that SuperPi is a single-threaded test, so the Russian disabled three of the four cores in the processor:
The enthusiast's test setup consisted of the following components:
Motherboard – Modified Asus Rampage Extreme
RAM – 2 x 2GB DDR3 strips Samsung 2048 MB (DDR3-1337) – P / N: M378B5673FH0-CH9
Storage device — GeIL ZENITH-A3 60GB (FW: G1BD43)
Operating system — Microsoft Windows XP
Honestly, TerraRaptor's fruitfulness can only be envied. In addition, considering that the Russian test setup is in full combat readiness now, in the near future it can give pleasure to the public with many more records on the LGA 775 platform.
Source: TerraRaptor Profile on HWBot