Colleagues from the site Hardware.info shared important information about new non-reference ASUS video cards based on AMD Navi architecture.
The first of these will be the ASUS Radeon RX 5700 ROG STRIX and the Radeon RX 5700 ROG TUF.
ASUS Radeon RX 5700 ROG STRIX has the already famous DirectCU cooling, which cools three fans. The video card has a rather attractive casing design and a proprietary backplate:
By the way, it doesn't inspire confidence yet. Firstly, it is imperceptible how it will help the video card to cool the backside, practically without any slots along its surface. Secondly, it is not clear from the photo how successfully it will keep the video card from kinking.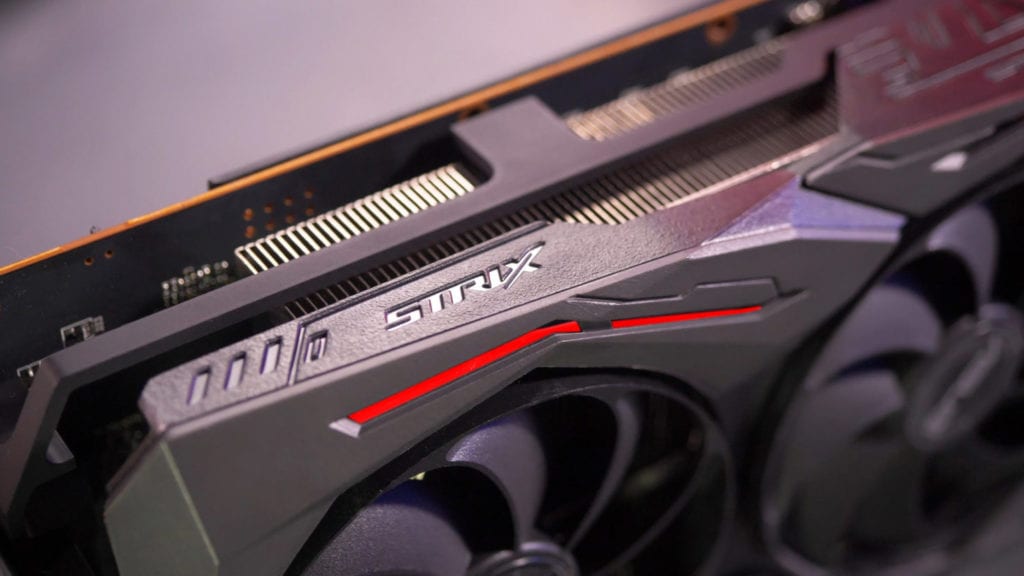 At the moment, it looks more of a decorative component, like most modern solutions.
ASUS RX 5700 TUF Gaming X3 became the second video card that fell under the lenses of cameras:
Knowing ASUS, the PCB is probably greatly simplified, and the batteries have been replaced with cheaper ones.
Frequency formulas for both new products are currently unknown. However, we dare to assume that they will not differ much from the reference video cards.
The source mentions that ROG STRIX Radeon RX 5700 cards should hit the market on August 16. As for the Radeon RX 5700 TUF Gaming X3, it is expected that the new product should go on sale on 23 August.
Source: hardware.info
This post is also available in:
Русский