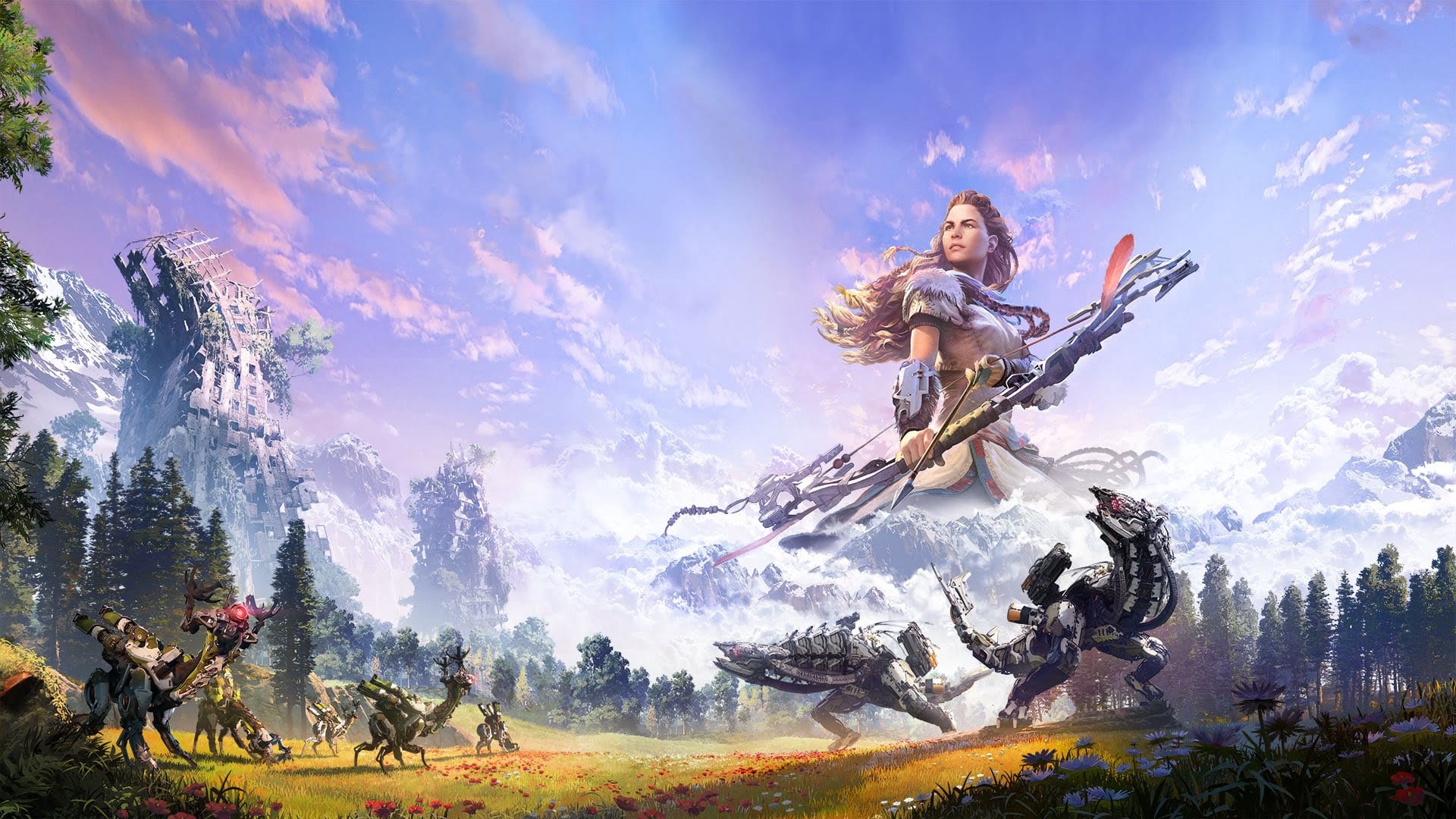 Starting June 10, AMD is launching a campaign to promote its Ryzen 3000 processors. The meaning of the new activity is as follows: when buying a new AMD processor from certain retailers, you will have the opportunity to receive a key to activate the game Horizon Zero Dawn Complete Edition.
The promotion will last only 20 days (until June 30), or until the moment when the supply of codes is exhausted. However, the deadline for activating the code will be July 30th. You can read the full document at this link. We will describe briefly:
Purchase Period: To receive a Coupon Code, Participant must purchase an Eligible AMD Product during Campaign Period from a Participating Retailer.

Redemption Period: The Coupon Code must be redeemed no later than July 30, 2020 to obtain Application downloads after which the Coupon Code is void.
To be eligible to receive the Horizon Zero Dawn Complete Edition PC Voucher, you must purchase one of the following AMD Ryzen processors:
AMD Ryzen 9 3950X
AMD Ryzen 9 3900X
AMD Ryzen 7 3800X
AMD Ryzen 7 3700X
AMD Ryzen 5 3600X
AMD Ryzen 5 3600
Well, as we already wrote above, it is necessary to buy one of these chips from one of the retailers (stores/sellers) participating in this activity:
100MEGA, Acord, ACQUISITUM MAGNUM DOO, Action S. A., ADMI Limited, AK Informatica, Akortek Bilişim, Alternate, Alza.cz, Arlt Computer Produckte, Altex Romania, Aseminfor, AT Computers, a.s., Bora Computer, Box LTD, Brain, Captiva/Ecom, Caseking, CCL Computers, CDISCOUNT, CHS Hungary Kft, Citilink, CMS, Coolmod, Corex IT Distribution Dynamics, CPC Di, C.R.G ELECTRONICS LTD, CSL, CPCDI, CT Computers/comtrade, Cybertek, Czech Computer, Dante International SA, DC Link, Decision Logic LTd/Chillblast, DNS, Domisys/Materiel.net, Ebuyer Limited, ECT Service, ED System, EMAK, Evetech, Ewe, FCenter, Fierce PC Limited, Frontosa Technologies Ltd, Grosbill, Groupe LDLC, Hyrican, Inet, Jimms PC Store, Komputronik S.A., Links, M SAN Grupa, Many Electronics GmbH/ Dubaro, Memory PC GmbH, Microline, Microtron, MIFCOM, Mindfactory, Morele,net, Most, Mustek Limited, Net On Net, NEXT, NTT System S.A., NXPOWER, OCUK Limited, OLDI, Online Trade, PC Componentes y Multimedia, PC DIGA, PC SPECIALIST, Pinnacle Micro PTY (Ltd), PLAISIO COMPUTERS, Prestigio Europe, Proline, RAMIRIS EUROPE KFT, Rectron PTY Ltd, Rue du Commerce, Scan Computers International, SHS COMPUTER, Source IT, T.S. Bohemia, Tradeicbel, TVR Computers CC, Ulmart, Uspex Pro, Vali Computers LTD., Vatan, WAVE Distribution and Computer Systems, Webhallen Sverige AB, WinWin/ALTI, Wootware, X-KOM, XMA UK.
If in this list you have not found the store you need, before buying, be sure to ask your retailer's technical support whether they participate in AMD's activity.
In addition, even if your store does not participate in the promotion, or you did not plan to buy an AMD processor at all, this news is still valuable. This means that the PC version of Horizon Zero Dawn Complete Edition is just around the corner. And most likely, it will be presented at today's SONY show dedicated to PlayStation 5.
And finally, based on the period of the promotion, and the fact that Ryzen 3000 XT (Matisse Refresh) chips were not included in it, a rather obvious conclusion follows – AMD will not release updated processors this month.
Source: WccfTech