Our old friend APISAK, who recently leaked information on the performance of the RTX 2080 SUPER, shared some insights into the future of the Threadripper processor line:
In addition, the database of the famous AIDA64 program has been replenished with support for AMD "Vermeer" (codename for the latest generation Ryzen on the AM4 platform), and more importantly – AMD "Genesis" (likely codename for Threadripper 4th generation).
The results obtained in UserBenchmark shed light on a future 16 nuclear, 32 thread engineering prototype codenamed "Castle Peak".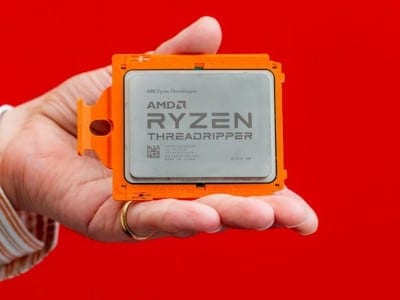 The processor operates at a base frequency of 3600 MHz and a peak frequency of 4000 MHz. If we compare it with its predecessor in the face of the Ryzen Threadripper 2950X, then the engineering sample has an increased base frequency of 100 MHz, however, a 400 MHz lower maximum. This can be explained by an immature engineering model. Most likely, the frequencies at the time of release will be similar to the representatives of the 3rd generation Ryzen processors on the AM4 platform.
The performance gain relative to the Ryzen Threadripper 2950X is 11% in single-thread mode and 18% when using all available threads.
The Ryzen Threadripper 3rd Gen is rumored to have 64 cores and 128 threads. But this information should be treated with a grain of salt.
Source: WccfTech
This post is also available in:
Русский