German overclocker P5ych0 overclocked the AMD Ryzen 9 3950X chip to 5610MHz and got two gold medals: for the first place in the rank of the above-described processor and for the first place in the overall 16-core rank. The top CPU was cooled with liquid nitrogen, and the result of the bench session was 103703 points:
At this link, you will find a full-fledged video recording of the broadcast with overclocking and benchmarking AMD Ryzen 9 3950X (unfortunately, officially, it is located only on the Facebook social network).
The enthusiast's test setup consisted of the following components:
Motherboard – ASUS ROG Crosshair VIII Impact (2103 BIOS version);
RAM – 2 x 8GB G.SKILL Trident Z Royal F4-4600C18-8GTRG;
Power supply – Seasonic Prime 1300 watt.
And it looked like this: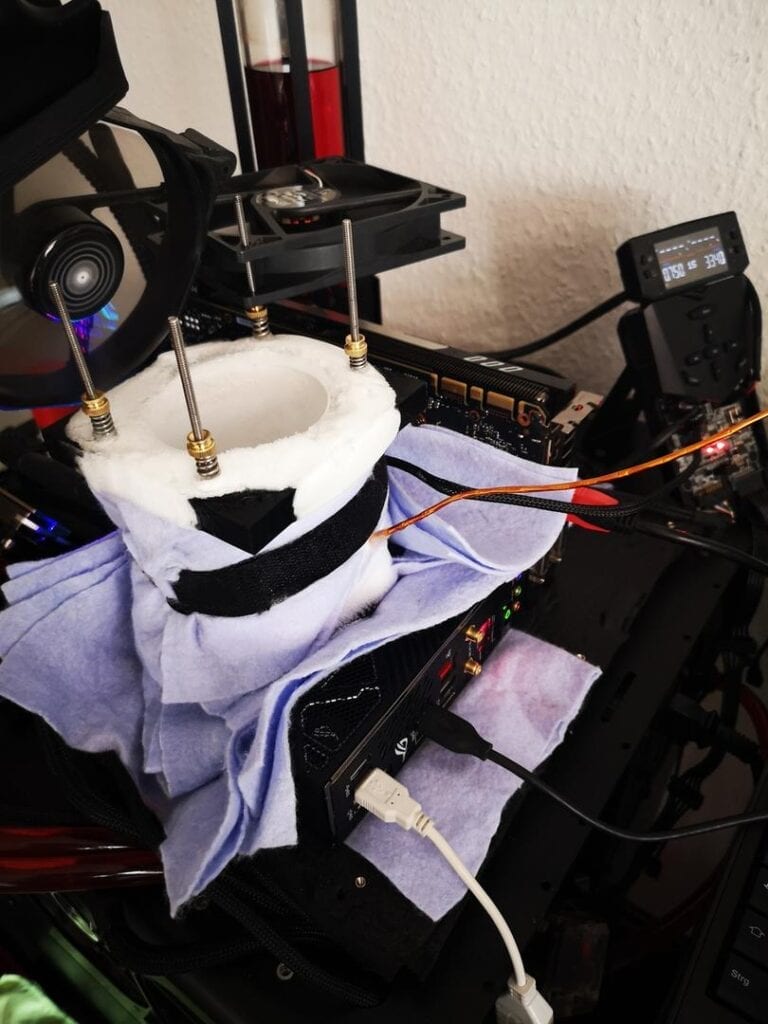 Source: Result page on the HWBot website